Town Hall Seattle & Earshot Jazz present
Johnaye Kendrick
Presented Virtually & In-Person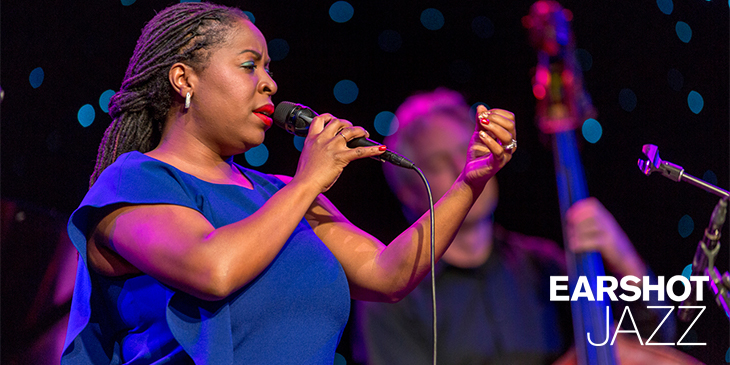 Tune in for a concert filled with jazz vocalist Kendrick's signature expressive tones, and bright, warm disposition.
DownBeat-acclaimed vocalist and Thelonious Monk Institute graduate Johnaye Kendrick is a revered professor at Cornish College of the Arts and a much sought-after artist. Jimmy Keith effused that "Kendrick is not just a vocalist. She is a complete musician with a beautiful instrument and open ears." Known for her perfect pitch and extraordinary range, Kendrick's two albums Here and Flying, which include many of her originals, received rave reviews. Paul Rauch on Flying praises her "exquisite phrasing" and "lyrics [that] are so personal, and so richly delivered." Equally adept at interpreting jazz standards, Kendrick often accompanies herself on harmonium, violin, and other instruments.
Kendrick is joined by her first-rate Seattle band, which includes pianist John Hansen, bassist Chris Symer, and drummer D'Vonne Lewis.
---
Presented by Town Hall Seattle and Earshot Jazz.