John Darnielle with Luke Burbank
Murder, Truth, and the Dangers of Storytelling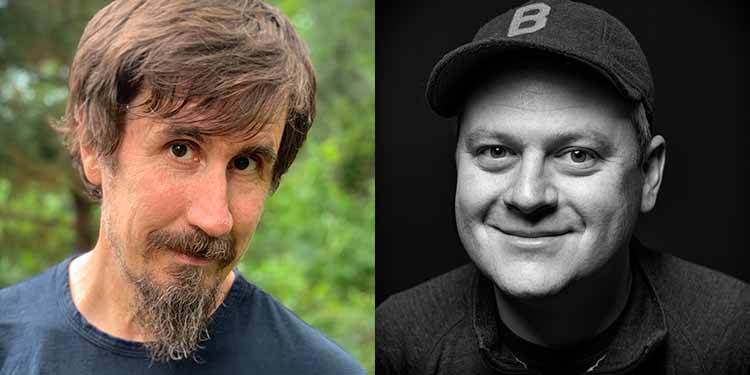 John Darnielle is well known as the talented songwriter, composer, guitarist, and vocalist for the Mountain Goats. Deeply respected as a lyricist and called "the best storyteller in rock" by Rolling Stone magazine, it's unsurprising that Darnielle has successfully crossed mediums to tell stories in a different way: as the author of fiction novels.
In his latest thriller, Devil House, Darnielle evokes questions about stories, and who gets to tell them. The novel centers on true-crime writer Gage Chandler, who is presented with a chance at his big break: move into a house — what locals call "The Devil House" — where a pair of briefly notorious murders occurred during the Satanic Panic of the 1980s. He begins his research with diligence and enthusiasm, but soon the story leads him into a puzzle he never expected — back into his own work and what it means, and back to the very core of what he does and who he is.
John Darnielle is the writer, composer, guitarist, and vocalist for the band the Mountain Goats. His first novel, Wolf in White Van, was a New York Times bestseller, National Book Award nominee, and a finalist for the Los Angeles Times Book Prize for first fiction; his second, Universal Harvester, was also a New York Times bestseller and was a finalist for the Locus Award. Darnielle lives in Durham, North Carolina, with his wife and sons.
Luke Burbank hosts the daily podcast, Too Beautiful to Live, and the weekly public radio show Live Wire, distributed by Public Radio International. He's also a contributor to CBS Sunday Morning and a panelist on NPR's Wait, Wait, Don't Tell Me.
---
Presented by Town Hall Seattle.