Joanne Bagshaw with Kirsten Harris-Talley
How to Resist Sexism and Dismantle the Patriarchy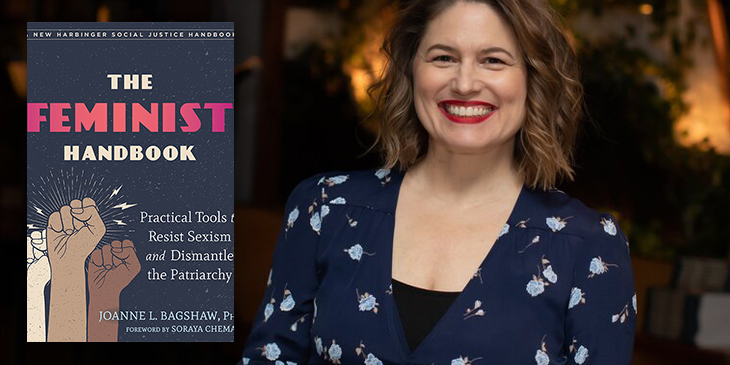 From reproductive rights and the wage gap to #MeToo and #TimesUp—gender inequality permeates nearly every aspect of our culture. According to award-winning psychology professor Joanne Bagshaw, the message that our society sends to women and girls is clear: you're not enough. In conversation with Washington at-large City Councilmember Kirsten Harris-Talley, Bagshaw offers tools for women everywhere to navigate sexist institutionalized power structures, attitudes, and events that are outside of our control. With advice from her book The Feminist Handbook: Practical Tools to Resist Sexism and Dismantle the Patriarchy, Bagshaw helps us confront negative messages that have been deeply internalized by our society, combat the effects of gender and race discrimination, and create lasting change through activism and community. Join Bagshaw and Harris-Talley as they untangle the role that sexism and discrimination plays in our lives, our mental health, and our overall sense of well-being. 
Joanne L. Bagshaw, PhD, is an award-winning professor of psychology and women's studies at Montgomery College. She is also an ASSECT-certified sex therapist with a private practice in Maryland, where she lives with her husband and daughter. Joanne writes the popular feminist blog, The Third Wave for Psychology Today.
Kirsten Harris-Talley is a community educator, policy strategist, and activist for reproductive justice and police accountability. Harris-Talley is the interim Executive Director of NARAL Pro-choice Washington and in 2017 served city-wide as a Councilmember of the Seattle City Council.
---
Presented by Town Hall Seattle.
---
Join us in The OTTO!
Located in the Forum, The OTTO Bar is a great spot to meet with friends before an event or keep the conversation going afterward. You can purchase beer, wine, and non-alcoholic beverages or bring in your own snacks and non-alcoholic drinks to enjoy.
On the night of this event, The OTTO is open from 5:30PM-10:30PM.