Jessica Pierce & Marc Bekoff
Imagining the Lives of Dogs in a World Without Humans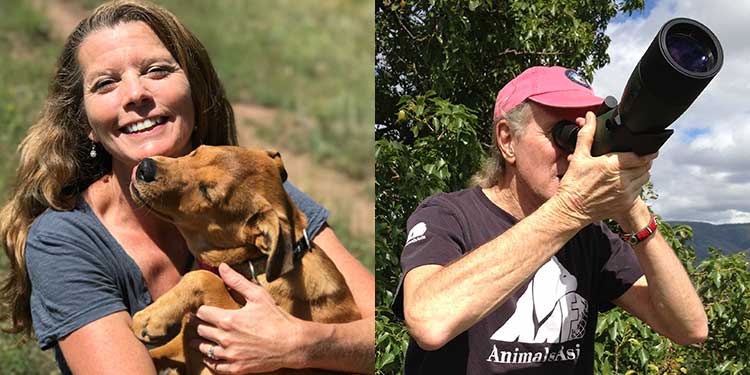 We like raising up our furry friends, our Bellas and Charlies and Milos and Cocos. The stats prove it. The US pet industry reached $103.6 billion in total sales in 2020. 21% of pet owners spent more money on pets during the COVID-19 pandemic. 50% of dog and cat owners get them Christmas presents. The global pet clothing market in 2020 was $5.01 billion. What would we do without our beloved pets? But, another question: What would our pets do without us?
In A Dog's World, Jessica Pierce and Marc Bekoff wonder what dogs would do if, suddenly, humans vanished. Are dogs helpless without us? Would a Shih Tzu starve? Would an Irish Water Spaniel become ill? Would a Portuguese Podengo be able to get out of the dog park? Drawing on biology, ecology, and the latest findings on the behaviors of dogs and their wild relatives, Pierce and Bekoff explore what dogs might become without direct human intervention into breeding, play dates at the park, feedings, veterinary care, and more. Dogs are quick learners. The authors offer compelling evidence that Bella and Charlie, Milo and Coco, might not just survive, but thrive.
Jessica Pierce is a faculty affiliate at the Center for Bioethics and Humanities at the University of Colorado's Anschutz Medical School. Her books include Run, Spot, Run: The Ethics of Keeping Pets.
Marc Bekoff is professor emeritus of ecology and evolutionary biology at the University of Colorado Boulder. His books include Canine Confidential: Why Dogs Do What They Do.
---
Presented by Town Hall Seattle.