Jen Sincero
10 Years of You Are a Badass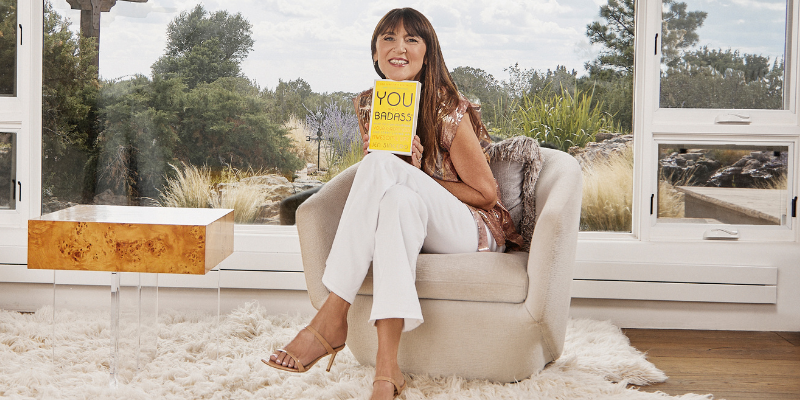 Once upon a time, there was a gigantic mess named Jen Sincero.
She bought the cheapest toothpaste, dated all the wrong people, drove broken cars, and made zero money. A decade later, Jen is now a world-renowned author, success coach, and motivational speaker and celebrating the 10th anniversary of her blockbuster bestseller, You Are a Badass (new edition on sale April 11th).
A lot can change in ten years, especially considering 2013 looks a hell of a lot different than 2023 but one thing remains: in order to kick ass, you must first lift up your foot.
Jen Sincero is getting the band back together for the You Are A Badass Anniversary Tour and hitting the road to celebrate her timeless and beloved how-to-guide that has transformed lives and inspired a movement. With her signature "jenisms," she will make sure you leave the event with a modern-day understanding of why you are how you are, how to love what you can't change, how to change what you don't love, and, of course, how to use The Force to kick some serious ass.
Jen Sincero is a #1 New York Times bestselling author, speaker, and motivational cattle prod who's helped countless people transform their personal and professional lives via her products, speaking engagements, newsletters, seminars, and books. Her #1 New York Times bestseller, You Are a Badass: How to Stop Doubting Your Greatness and Start Living an Awesome Life, has remained on the New York Times bestseller list for over five years, has sold over 5 million copies worldwide, is available in over 40 languages, and continues to grow in popularity around the globe. Her follow-ups, You Are a Badass at Making Money: Master the Mindset of Wealth, You Are a Badass Every Day, and Badass Habits are written with the same signature sass, down-to-earth humor and blunt practicality that made You Are a Badass a beloved bestseller and Jen a celebrated voice in the world of self-development.
---
Presented by Town Hall Seattle.

Note: Tickets to this event include a copy of You Are a Badass.