Town Hall Seattle and Henry M. Jackson Foundation present
Jeffrey S. Sutton with Joe Nguyen
State v. Federal: Who Decides the Law?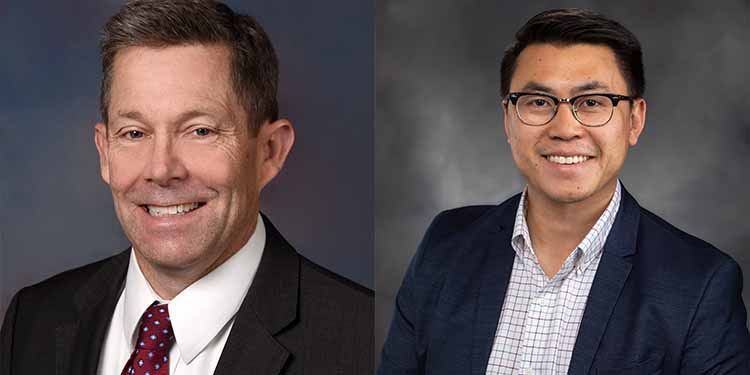 In September of 2021, Senate Bill 8 passed in the state of Texas. With it, some of the most restrictive abortion regulations in the country were enacted into law, going against the constitutional rights established in the landmark Supreme Court case of Roe v. Wade. Such a critical legal interpretation can prompt review of the perennial question: who should get to decide on major questions of public policy today — the federal government, or state courts and state constitutions?
The Honorable Jeffrey S. Sutton responds to the question in his book, Who Decides? States as Laboratories of Constitutional Experimentation. While it is the states' responsibility to uphold the federal constitution, interpretations vary from state to state; is there danger in the disparities? Judge Sutton argues that for all its variety, American Constitutional Law should account for both the roles of state and federal courts and constitutions together when it comes to assessing the right balance of power. Sutton reminds us that our nuanced and ever-evolving systems must be deeply considered by those who interpret the law, and they must resist the assumption that the Supreme Court holds all the answers to our most complex constitutional questions. After all, the answer to the evergreen question of "who decides" ultimately reveals who governs us.
The Honorable Jeffrey S. Sutton serves on the United States Court of Appeals for the Sixth Circuit. Judge Sutton was a partner with the law firm of Jones Day and served as State Solicitor of the State of Ohio. He also served as a law clerk to the Honorable Lewis F. Powell, Jr. (Ret.), the Honorable Antonin Scalia, and the Honorable Thomas J. Meskill. In addition to Who Decides: States as Laboratories of Constitutional Experimentation, he is the author of 51 Imperfect Solutions.
Sen. Joe Nguyen was born in White Center, raised in Burien, and currently lives in West Seattle. His experiences growing up in an immigrant community, as the son of Vietnamese refugees and raised by a single mother, inform much of his service today. Sen. Nguyen is the vice-chair of the Senate Human Services, Reentry & Rehabilitation Committee, and a member of the Transportation Committee, the Rules Committee, and the Environment, Energy & Technology Committee.
---
Presented by Town Hall Seattle and Henry M. Jackson Foundation.