Event Format:
In-Person Only
Town Hall Seattle presents
Jeff Guinn
David Koresh, the Branch Davidians, and a Legacy of Rage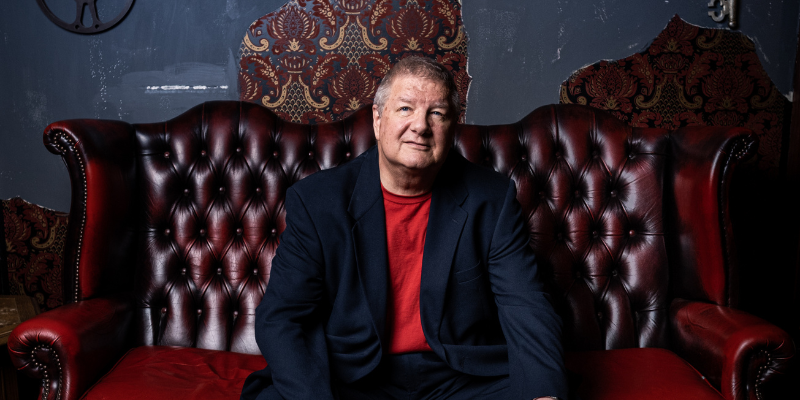 ($5 – $20 Sliding Scale)
Monday, February 6, 2023, 7:30PM
The Wyncote NW Forum
1119 8th Ave (Entrance off Seneca St.)
Seattle, Washington 98101
This is an in-person event only, no virtual attendance is available.
On February 28, 1993, agents from the U.S. Bureau of Alcohol, Tobacco, and Firearms (ATF) raided the Branch Davidian compound near Waco, Texas. Acting on reports that the group and their leader, David Koresh, were stockpiling illegal weapons, the AFT raid led to a disastrous siege that ended with a lethal fire and the deaths of 76 people, including 25 children.
30 years later, bestselling author and former investigative reporter Jeff Guinn offers a fresh account of the siege at the Branch Davidian compound, featuring never-before-seen documents, photographs, and interviews. In Waco: David Koresh, the Branch Davidians, and a Legacy of Rage, Guinn's extensive research captures the voices of a dozen former ATF agents who participated in the initial raids, who speak on the record about the poor decisions of their commanders that led to this deadly confrontation. Why did the FBI choose to end the siege with the use of CS gas? How did ATF and FBI officials try, and fail, to cover up their agencies' mistakes? Where did David Koresh plagiarize his infamous prophecies? What are the direct links between the Branch Davidian tragedy and the modern militia movement in America? Guinn considers these questions and more, shedding new light on a story that we thought we knew.
Jeff Guinn is the bestselling author of numerous books, including Go Down Together, The Last Gunfight, Manson, War on the Border, and Waco. He was the co-executive producer alongside Leonardo DiCaprio on the TV docuseries Terror in the Jungle, which is based on his book, The Road to Jonestown. He is a two-time Edgar finalist for True Crime and a two-time winner of the Texas Book Award. He lives in Fort Worth, Texas, and is a member of the Texas Literary Hall of Fame.
---
Presented by Town Hall Seattle.