Jane McGonigal with Margaret Morris
How to See the Future Coming and Feel Ready for Anything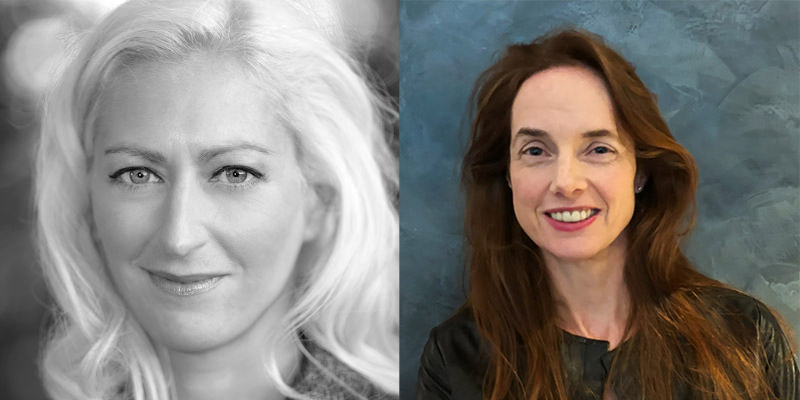 The COVID-19 pandemic — one of the most disruptive events in human history — has made it more challenging than ever to feel prepared, hopeful, and equipped to face the future with optimism. How do we map out our lives when it feels impossible to predict what the world will be like next week, let alone next year or next decade? Humans aren't particularly fond of uncertainty, but what if we had the tools to help us feel more secure and shape our futures?
Future forecaster and game designer Jane McGonigal believes it's possible to recover confidence and face uncertain futures with optimism. As a world-renowned designer of alternate reality games, she has an extensive background in designing tools to improve real lives and solve real problems through planetary-scale collaboration.
In her new book, Imaginable, McGonigal draws on the latest scientific research in psychology and neuroscience to show us how to train our minds to think the unthinkable and imagine the unimaginable. Through provocative thought experiments and future simulations, McGonigal offers strategies for envisioning our future lives, developing the courage to solve problems with creativity, and accessing the "urgent optimism" within each of us to take agency over our decisions.
Jane McGonigal, Ph.D., is a future forecaster and designer of games created to improve real lives and solve real problems. She is the author of two New York Times bestselling books, Reality Is Broken and SuperBetter, and her TED talks on how gaming can make a better world have more than 15 million views. She was named a "Young Global Leader" by the World Economic Forum; one of Fast Company's "Top 100 Creative People in Business"; and one of the "Top 35 innovators changing the world through technology" by MIT Technology Review. She is the Director of Games Research & Development at the Institute for the Future, a nonprofit research group in Palo Alto, California.
Margaret Morris, Ph.D., is a clinical psychologist focused on how technology can support wellbeing. She is an affiliate faculty member in the Information School at the University of Washington and a research consultant. Morris is the author of Left to Our Own Devices: Outsmarting Smart Technology to Reclaim Our Relationships, Health and Focus.
---
Presented by Town Hall Seattle.