Jacob Mchangama with C.E. Bick
A History of Free Speech from Socrates to Social Media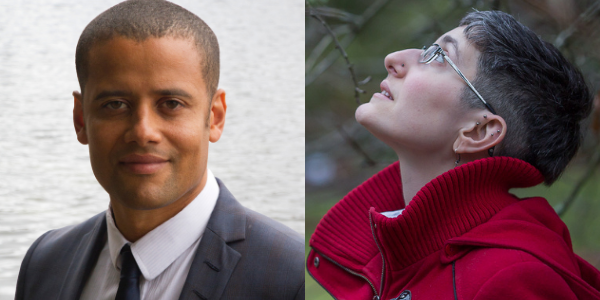 Freedom of speech or expression is a fundamental element of democracy around the globe. Many countries have adopted constitutional laws that protect free speech; it's also recognized as an international human rights law by the United Nations. But (and there's always a but) free speech isn't cut and dry, and interpretation of the not-so-simple right can vary from region to region and during times of social or political unrest.
Danish lawyer and human rights advocate Jacob Mchangama has been researching and writing about freedom of expression for well over a decade. In his newest book, Free Speech, he traces the fascinating history of the concept from ancient Athenian principles to the civil rights movement to the digital activists of today. Mchangama discusses how — and why — free speech is currently on the retreat in both democracies and authoritarian states worldwide. Mchangama discusses how freedom of expression is the basis for intellectual achievements; it keeps propelling us forward, generating new ideas, and advancing freedom and equality worldwide. But, he contends, the limits of free speech are often challenged when new voices or voices of dissent enter the scene.
With the relatively new layers of expression added to humankind's repertoire via social media and other digital tools, Mchangama offers a timely and thought-provoking reminder of the role free speech plays as a foundational human right.
Jacob Mchangama is the founder and executive director of the Danish think tank Justitia and the host of the podcast Clear and Present Danger: A History of Free Speech. His writing on free speech has appeared in the Economist, the Washington Post, Foreign Policy, and other outlets. He lives in Copenhagen, Denmark.
Carolyn Bick is a reporter for the South Seattle Emerald. Their work focuses on police accountability and sheds light on the issues surrounding the City of Seattle's police accountability system.
---
Presented by Town Hall Seattle.