Elliott Bay Book Company presents
Isabel Allende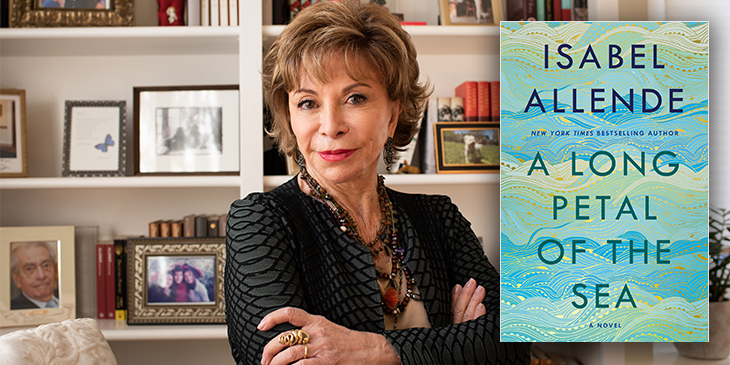 The work of author Isabel Allende has been praised for entertaining and educating readers by interweaving imaginative stories with significant historical events. Elliott Bay Book Company presents Allende on Town Hall's stage for an exploration of her novel A Long Petal of the Sea. She unfolds the empathetic and human struggles of refugees fleeing from Fascist-controlled Spain in the 1930's, following the tale of a young pregnant widow and an army doctor who embark on the SS Winnipeg, a ship chartered by the poet Pablo Neruda, to Chile. Join Allende for a masterful work of historical fiction about hope, exile, freedom, and repression.
Isabel Allende is a novelist, feminist, and philanthropist—and one of the most widely read authors in the world, having sold more than 74 million books. She is the author of more than twenty three bestselling and critically acclaimed books, including The House of the Spirits, Of Love and Shadows, Eva Luna, Daughter of Fortune, Island Beneath the Sea, and many others.
---
Presented by Elliott Bay Book Company.