Ilsa Govan and Tilman Smith
Race Matters: White Body Privilege at Town Hall Seattle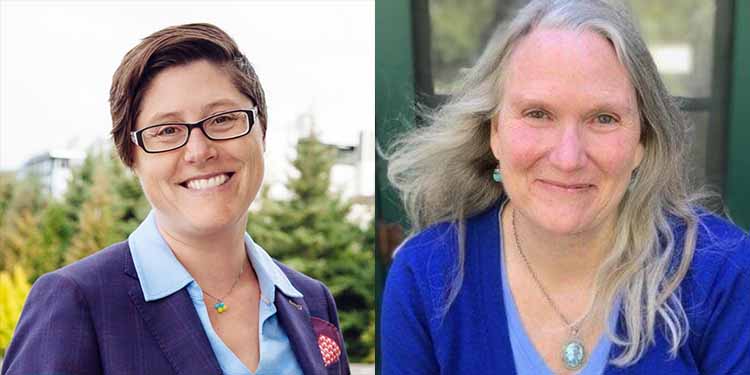 In a special virtual workshop by Seattle anti-racism facilitators Ilsa Govan and Tilman Smith, participants will be invited to investigate how, when, and why white experiences are centered as the "norm."
All our individual actions and interactions happen within the context of past and present institutional racism in the United States. We exist among systems of power designed by and for white people and centering white experiences. Because of that design, it can be relatively easy for white people to move through the world and not notice the impact on those around us – especially on People of Color.
This community workshop combines self-reflection, honest dialogue, and real-life scenarios. Participants will gain a better understanding of how to recognize the ways white body privilege shows up in themselves, or how they navigate this with white people, if they are a person of color. The workshop's goal is to deepen awareness of day-to-day power dynamics in workplaces and other institutions in an effort to cultivate an anti-racist and truly welcoming environment for all members of the community.
The workshop is free to attend, open to all, and geared towards white-identifying women.
Ilsa Govan has extensive experience as a facilitator, consultant, writer, and social justice activist. As Co-Founder of Cultures Connecting, she has led conversations about racial equity at workshops and conferences across the country. Prior to Cultures Connecting, Ilsa worked as an Equity and Race Specialist for Seattle Public Schools where she was tasked with addressing institutional racism in a large organization. She is the co-author of Diversity, Equity, and Inclusion: Strategies for Facilitating Conversations on Race. Ilsa is deeply invested in examining how her own identity influences her interactions with others, particularly through the lens of privilege and oppression.
Tilman Smith has been an educator and project manager for over thirty-five years, serving as a teacher, administrator, college instructor, caucus facilitator, trainer, and coach. She has facilitated workshops throughout the country on the topics of racial justice, white privilege, internalized sexism, and internalized white superiority. Currently, Tilman partners with government, educational, and non-profit agencies as a race-based caucus organizer, facilitator, trainer, and executive coach. She earned her Bachelor's Degree in French and History from the University of Colorado and her Master's Degree in Human Development from Pacific Oaks College Northwest.
Ilsa Govan and Tilman Smith are the authors of What's Up with White Women?: Unpacking Sexism and White Privilege in Pursuit of Racial Justice, featured at Town Hall on October 21, 2021.