Henry and Sandy
A morning of folk songs, lively storytelling, sing-alongs, and art.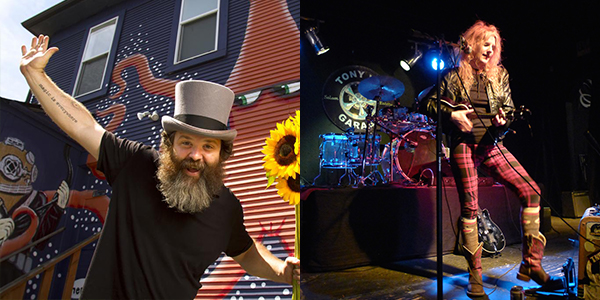 What do happy squirrels, paper bag sing-alongs, and wall-to-wall murals have in common? They're all coming together for the final performance in this season's Saturday Family Concerts series! Town Hall presents Sandy Buchner, local children's musician and co-founder of Happy Squirrel Arts, alongside Seattle's prolific muralist Henry, whose art can be found on dozens of buildings across town. Together they bring us a morning of folk songs for kids, lively storytelling, crankies—old-fashioned story scrolls with puppets and paper cutouts—plus sing-alongs and an art session for kids to build their very own paper bag puppet. Join Sandy and Henry for a Saturday Family Concert that's equal parts art, storytelling, and interactive music!
Be sure to swing by at 10:00 AM before the performance for a pre-show crafting party hosted by Happy Squirrel Arts!
Presented by Town Hall Seattle.