Holy Love presents
Heart of Devotion Workshop with Krishna Das
West Coast Tour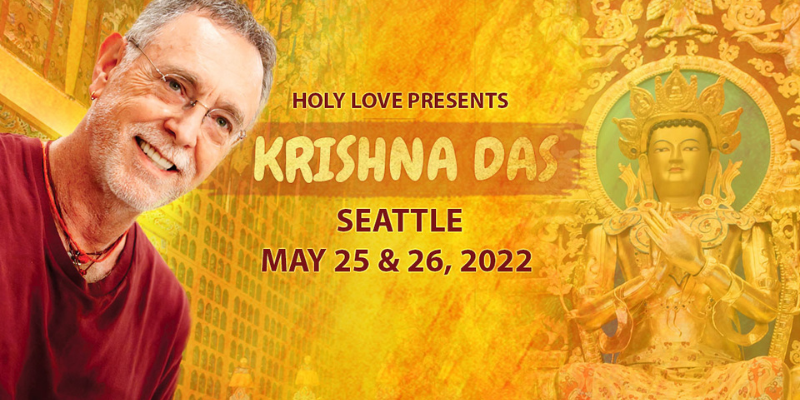 Krishna Das's workshops are like mini-retreats of about 3 hours. Along with chanting, Krishna Das shares stories about his experiences on the Path. Workshops with Krishna Das usually include: Chanting (call and response) with musical accompaniment, stories about his Guru, readings from spiritual traditions, teachings, and discussions about life and the spiritual Path. This forum provides the opportunity for Q&A in an intimate setting.
About Krishna Das
In 1994, KD started leading chant at Jivamukti Yoga Center, NYC, with an ever-growing audience of yoga students that has led him to chant with people all around the world. In February 2013, Krishna Das performed at the Grammy awards in Los Angeles, CA, streamed online to millions of viewers. The award-winning film One Track Heart: The Story of Krishna Das has been in over 100 US cities and over 10 countries worldwide, and is available on DVD everywhere. He released his 16th album, Peace of My Heart, in 2018.
"Krishna Das is an example of someone whose heartsongs open the channels to God." ~ RAM DASS
"Hailed as yoga's "rock star," Krishna Das put sacred Sanskrit mantras on the music map."~ ALAN DI PERNA, GRAMMY.COM, APRIL 17, 2014
---
Presented by Holy Love.