Gregory Smithers with Hailey Tayathy
Decolonizing Gender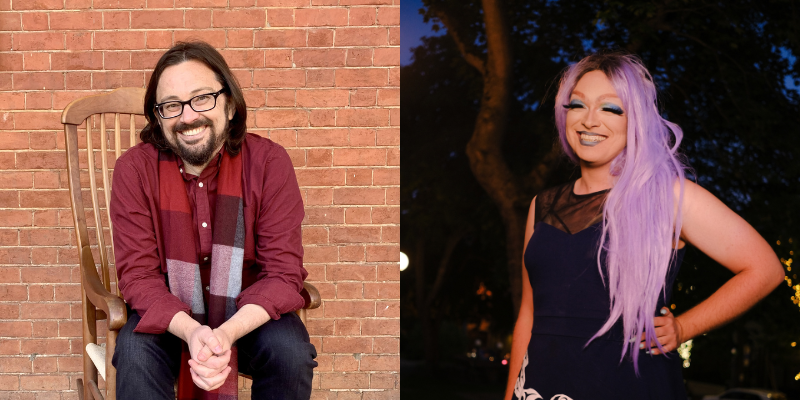 Before 1492, hundreds of Indigenous communities across North America included people who identified as neither male nor female, but both.
They went by aakíí'skassi, miati, okitcitakwe, or one of the hundreds of other tribal-specific identities. After European colonizers invaded Indian Country, centuries of violence and systematic persecution followed, imperiling the existence of people who today call themselves Two-Spirits, an umbrella term denoting feminine and masculine qualities in one person. Despite centuries of colonialism, the Two-Spirit people are reclaiming their place in Native nations.
Gregory D. Smithers's book, Reclaiming Two-Spirits, seeks to decolonize the history of gender and sexuality in Native North America. It honors the generations of Indigenous people who had the foresight to take essential aspects of their cultural life and spiritual beliefs underground to preserve their stories.
Drawing on written sources, archaeological evidence, art, and oral storytelling, Reclaiming Two-Spirits spans the centuries from the Spanish invasion to the present, tracing massacres and inquisitions and revealing how the authors of colonialism's written archives used language to both denigrate and erase Two-Spirit people from history. But as Gregory Smithers shows, the colonizers failed — and Indigenous resistance is core to this story. Reclaiming Two-Spirits amplifies their voices, reconnecting their history to Native nations in the 21st century.
Gregory D. Smithers is a professor of American history and Eminent Scholar at Virginia Commonwealth University and a British Academy Global Professor at the University of Hull in England. His research focuses on Cherokee and Southeastern Indigenous history, as well as gender, sexuality, racial, and environmental history. His books include Native Southerners: Indigenous History from Origins to Removal and The Cherokee Diaspora: An Indigenous History of Migration, Resettlement, and Identity. Follow him at gregorysmithers.com and on Twitter (@GD_Smithers).
Hailey Tayathy is an enrolled member of the Quileute Tribe, a visual artist and Seattle's premier Coast Salish drag queen. They are a founding member of the Indigenize Productions artist collective and organizer of the Indigiqueer Festival. Tayathy uses their queer Native experiences to inform their unique brand of drag. They aim to bring healing to Indigenous communities and to show everyone that Indigiqueers are still here and are stronger and more beautiful than colonizer minds can imagine. 
---
Presented by Town Hall Seattle. This event is sponsored by The Boeing Company.