Lorraine Klaasen
A celebration of the musical traditions of South African Township music
Breaking Borders: Global Rhythms 2018-2019 trailer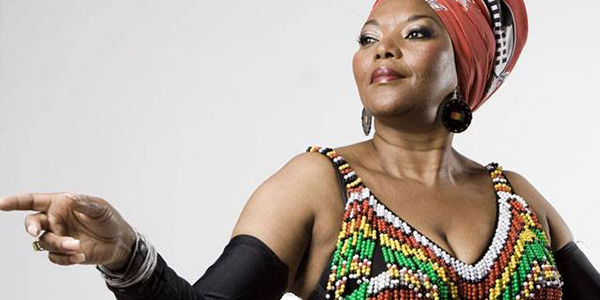 Lorraine Klaasen, daughter of legendary South African Jazz singer Thandie Klaasen, is one of the leading voices in Montréal's thriving International music community. Her songs preserve the classic and distinctive sound of Township music—and she brings her dynamic stage presence and showmanship to Seattle as part of our Global Rhythms series. Lorraine's performances showcase her stunning vocal prowess and versatility, and she is known for singing in the Tsonga, Sotho, isiZulu, and Xhosa languages of South Africa as well as English and French. Join Lorraine for a celebration of the musical traditions of Township music and the tremendous songs of a South African vocal legend.
Born and raised in Soweto and now based in Montréal, Lorraine Klaasen was influenced by South Africa's musical giants of the 1950's and 1960's such as Miriam Makeba (who was a close friend of Lorraine and Thandie). Her CD A Tribute To Miriam Makeba earned her the 2013 Juno Award for World Music Album of the Year and was nominated for an APCMA Award in the Best International Indigenous Artist category. Her 2017 Juno Award nominated Nouvelle Journée is her latest and most ambitious CD, at once optimistic and danceable, lucid and sincere—with thought-provoking themes of the importance of family, empathy, love.
---
Presented by Town Hall Seattle.