Event Format:
In-Person & Livestream
Town Hall Seattle and SAMA present
Aynur: Kurdish Folk, Reimagined
With an Opening Performance by Drómeno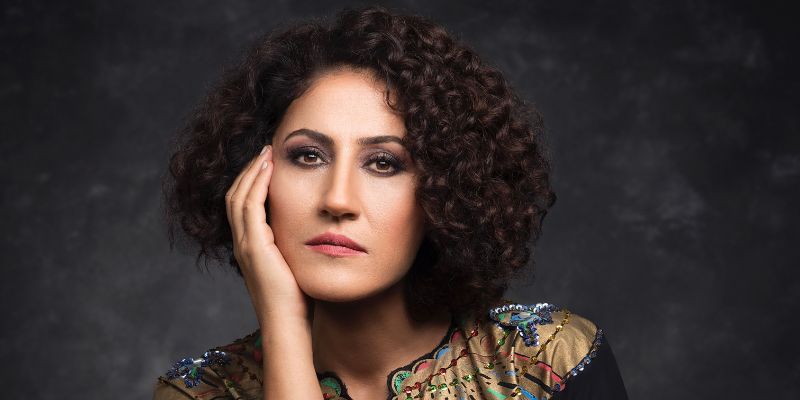 ($15 – $20)
($60 – $80)
Thursday, April 27, 2023, 7:30PM
The Great Hall
1119 Eighth Avenue (enter on Eighth Avenue)
Seattle, WA 98101
A livestream of this event will also be available.
The show opens with Drómeno, a traditional ensemble presenting regional folk music from the Greek mainland and beyond. With roots in the Balkans, the Seattle-based group's unique, many-layered sound connects the traditions of western Macedonia and Ipiros, through Thessaly, Thrace and Asia minor. Featuring clarinet and voices, Drómeno's instrumentation includes accordion, saxophone, violin, oud, bouzouki, zourna, guitar, laouto, kanun, and percussion.
Drómeno: (from ancient Greek) An artistic, social, cultural performance-spectacle, (sometimes dramatized). A cultural event and/or ritual.
Headlining the performance is Aynur, one of the most well-known musicians from Turkey and an advocate for Kurdish culture, particularly for Mediterranean female musicians. Raised in Istanbul and surrounded by the myths and poetry of the Alevites, Aynur brings to life music that's based on traditional folk songs, with many of them being at least 300 years old. Many of her lyrics are about the life of Kurdish people, and in particular, the joy and suffering of Kurdish women. She blends Kurdish with Western music, creating her own unique style that is both freshly modern and deeply rooted in tradition.
Aynur has collaborated with world-renowned musicians like Yo-Yo Ma and Silk Road Ensemble, among many others. She won the Master of Mediterranean Music Award in 2017 through her layered and deeply atmospheric voice. In this rare U.S. live performance, Aynur brings her powerful melodies to Town Hall.
Presented by Town Hall Seattle, in association with Seattle Sacred Music & Arts. This event is supported by our media sponsor, KEXP.

---
Watch: Aynur Doğan | Delîl Xanê (Recorded live at Volkswagen Arena in Istanbul 2022)