Seattle Women's Chorus presents
Get the Party Started!
Celebrating 20 Years of the Seattle Women's Chorus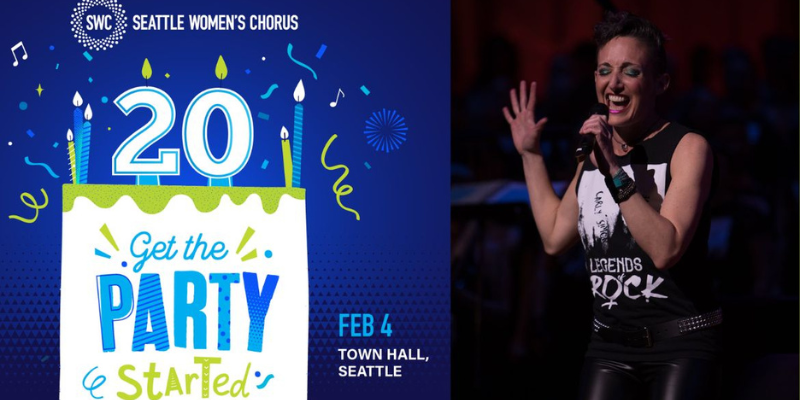 It's the 20th birthday of the Seattle Women's Chorus! Come out and Get the Party Started with songs from Lesley Gore and Pink, and inspiring music from Nina Simone and Lizzo! Their anniversary show includes tunes from female-identified composers that celebrate where we've been and where we're going.
Note: There are two show times available, 2pm and 7pm. Purchase tickets for the 7PM show here.
About Seattle Women's Chorus
The renowned Seattle Women's Chorus and Seattle Men's Chorus together make one of the largest community choral organizations in North America, and stand out among the largest LGBTQ-identified choruses in the world. They are among the Pacific Northwest's most vibrant music organizations, performing for an annual audience of more than 30,000 patrons across the Puget Sound.
---
Presented by Seattle Women's Chorus.
For questions about this event, contact tickets@seattlechoruses.org or call 206-388-1400.