George Dyson with Blaise Aguera y Arcas (livestream)
Technology Beyond Programmable Control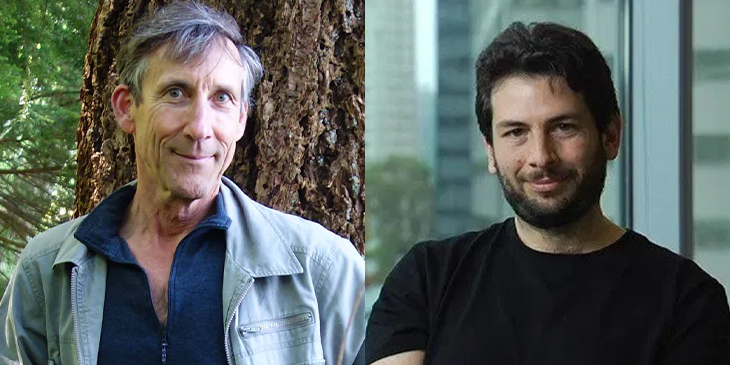 How did we end up in a world where humans coexist with technologies we can no longer command or understand? From an eighteenth-century Russian voyage across the North Pacific, to the mirror signals that heralded the age of digital telecommunications and the invention of the vacuum tube, historian and author George Dyson weaves historical adventure with scientific insight to answer that question.
Pulling from his book Analogia: The Emergence of Technology Beyond Programmable Control, he shares a kaleidoscope of stories that span from the universal and vast to the intimate and personal. He posits that we are on the cusp of a new moment in human history, driven by a generation of machines whose powers are outside our scope of manipulation. Listen in as Dyson plots an unexpected course through the past 300 years to reveal the hidden connections that underpin our digital age—and an unsettling and thought-provoking vision of what comes next.
George Dyson is an historian of technology and the author of several books including Turing's Cathedral, Project Orion, and Darwin Among the Machines. His subjects range from the development (and redevelopment) of the Aleut kayak to the evolution of artificial intelligence.
Blaise Agüera y Arcas is a software architect and principal scientist at Google, where he works extensively on neural nets for machine perception and distributed learning, assessing maps of connections within the human brain.
---
Presented by Town Hall Seattle.