This event has already occurred, check out our calendar for upcoming events
Frank Wilderson with Anastacia Renee (Podcast)
Afro-Pessimism And Modern Slavery
In light of the stay-at-home order, Town Hall is presenting digital-first programming such as this podcast—plus livestreams, curated archive selections, and more!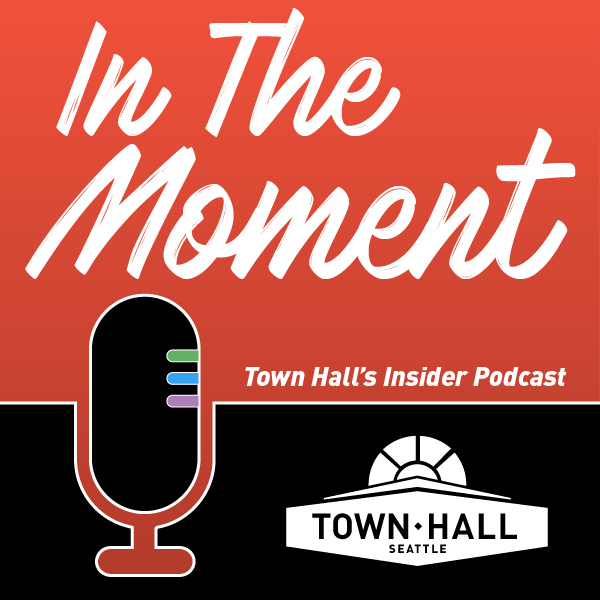 The
In The Moment podcast
offers a slice of Town Hall culture and puts you in the room for exclusive behind-the-scenes conversations. Listen in as a rotating cast of prominent local voices, along with Chief Correspondent Steve Scher, sit down with Town Hall speakers for an insider perspective you won't find anywhere else.
In this week's interview, correspondent Anastacia Renee talks with Author Frank B. Wilderson III about Afro-pessimism—an intellectual movement that theorizes blackness through the lens of perpetual slavery. Wilderson contends that Black struggles cannot be conflated with the experiences of any other oppressed group. Rather than interpreting slavery through a Marxist framework of class oppression,
He asserts that the social construct of slavery—as seen through pervasive, anti-black subjugation and violence—is hardly a relic of the past, but an almost necessary force in modern civilization. Wilderson illustrates the theories of Afro-pessimism through his own lived experience, echoing the works of powerful civil rights advocates through a combination of groundbreaking philosophy and striking personal memoir. Get an insider's look and stay in the know about what's going on in this moment at Town Hall Seattle.
Frank B. Wilderson III is the professor and chair of African American studies at the University of California, Irvine, and author of Incognegro: A Memoir of Exile and Apartheid.
Anastacia Renee is a multi-genre writer, educator, and interdisciplinary artist. She is the author of five books: Forget It, (v.), 26, Kiss Me Doll Face, and Answer(Me), and her work has appeared in Ms. Magazine, Painted Bride Quarterly, Seattle Review, Pinwheel Journal, and others.
---
Presented by Town Hall Seattle.