DME & Vernier Entertainment presents
CANCELLED – Excuse Me, Brother!
Standup Comedy by Aakash Gupta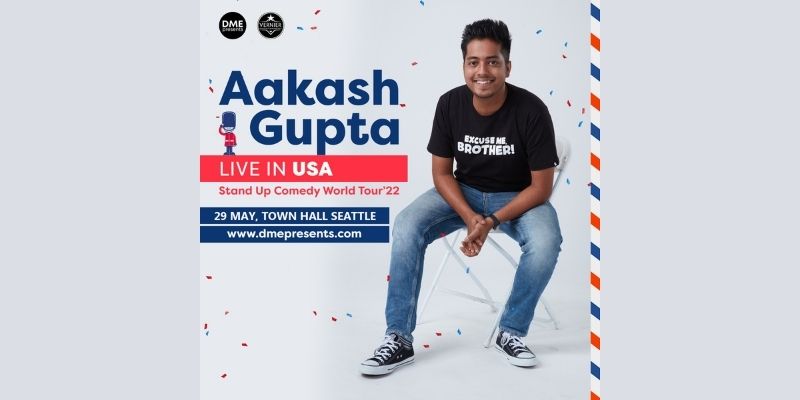 Known for his easy approach to comedy, Aakash Gupta can genuinely make anyone laugh just by talking about his experiences and day-to-day observations. He has been a regular face and part of the stand-up circuit and is the winner of Amazon Prime's #Comicstaan Season 2. His most memorable sketches so far have been his dealings with his nanimaa' s taunts to his dad ki Maruti and from Indian advertisements to train journeys.
The young lad from Delhi is often confused as a school-going kid, and has been stopped, on multiple occasions, from entering his own gig! Catch him LIVE for another round of Excuse Me, Brother! for the first time in the U.S.
This event will be presented in Hindi.
---
Presented by DME & Vernier Entertainment.