In Residence—Histories of Capitol Hill and What We'll Build Next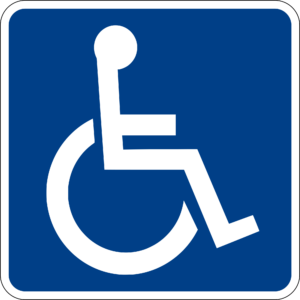 Real-Time Captioning (via CART) will be available at this event.
---
In this 2-hour event curated by Inside/Out Neighborhood Resident Erik Molano, we hear from poets and storytellers celebrating the history of Capitol Hill, followed by a panel discussion on how we can help navigate the future of the neighborhood. Residents of Seattle's Capitol Hill know of the neighborhood's history of renovation, and of the many populations who have found it difficult to find housing. Now Erik Molano—Town Hall's Inside/Out Neighborhood Resident for Capitol Hill and the Central District—presents a celebration of Capitol Hill's history and an examination of what it means to preserve heritage in the age of development.
Poets, activists, and historians share the stage to weave a tapestry of time and culture, delving into Capitol Hill's past and discussing critical topics such as the support of local businesses and the creation of affordable housing. Presenters convene to examine the impact that our previous generations have had on the neighborhood, as well as explore factors in the neighborhood that are displacing members of the LGBTQ community. Take this opportunity to reflect on Capitol Hill's past and help to shape its future—and to discuss how to get involved in the development process to shape the neighborhood you love in the present.
Hosts/Organizers:
Erik Molano is Town Hall's 2018 Inside/Out Neighborhood Resident representing Capitol Hill and the Central District. He is a graphic designer, prolific event organizer, and co-founder of Photon Factory (a hybrid organization that is half design studio and half community space). He lends his design background to connect Seattle's creative professionals with social justice organizations. Erik believes that Seattle has the characteristics necessary to create a true social shift, and he encourages Seattle towards becoming the world's first self-designing community.
Bradley Horst is a graduate student at the University of Washington, who studies Modern Russia, and the history of sexuality and gender, and urban history more broadly. He has worked on the "Trump Proof" Seattle Income Tax Initiative and volunteered and supported the work and vision of the Seattle Peoples Party and the Nikkita Oliver for Mayor campaign. At present, he organizes with the Transit Riders Union, Seattle Peoples Party, and is active in labor organizing on UW's campus through the local UAW 4121, which represents university student employees.
Poets:
Laura Da' is a poet and teacher. A lifetime resident of the Pacific Northwest, Da' studied creative writing at the University of Washington and the Institute of American Indian Arts. She is Eastern Shawnee. Her first book, Tributaries, won a 2016 American Book Award. In 2015, Da' was both a Made at Hugo House Fellow and a Jack Straw Fellow. Her next book, Instruments of the True Measure, is forthcoming in 2018.
Anastacia Renee is Civic Poet of Seattle and former 2015-2017 Poet-in-Residence at the Hugo House. She is the author of: Forget It, (v.), Answer(Me), and 26. Her poetry, prose and fiction have been published widely.
Sarah Galvin is the author of Ugly Time, The Three Einsteins and The Best Party of our Lives; contributor to The Guardian, Vice Magazine, The Stranger, and City Arts; and is also a human bottle rocket. She has an MFA in poetry from the University of Washington.
Presenters/Panelists:
Alex Brennan is a Senior Planner at Capitol Hill Housing (CHH). Since 1976, CHH has worked alongside the community to build and preserve housing affordable to working families and promote the qualities that make Seattle a vibrant and engaged city.
Panelists:
Mary Anne Henderson is a high school teacher and historian. A queer Chicana woman, she is originally from South Texas. Growing up in the ever militarized borderland of the US and Mexico had a profound effect on her development as teacher and scholar. Her research on Seattle focused on gender, class and poor removal in the early 20th century. Some of her recent commentary has focused on policing in schools. She teaches at the Northwest School on Capitol Hill.
Cynthia Brothers started the site Vanishing Seattle in 2016 to document the displaced and disappearing institutions, cultures, and communities of Seattle. She's a nonprofit and philanthropic consultant who's worked in the areas of immigrant rights, online organizing, and arts & culture. Cynthia is also a member of the Chinatown International District Coalition/Humbows Not Hotels and has contributed to The Seattle Globalist.
Program Outline
Introduction
Poetry performances by Laura Da, Anastacia Renee, and Sarah Galvin
Alex Brennan presentation on 12th Ave Arts development
Panel discussion
Q&A
Presented by Town Hall Seattle with support from the Seattle Department of Neighborhoods and The Cloud Room as part of the Civics series.