Event Format:
In-Person Only
Early Music Seattle presents
Ensemble Constantinople and Marco Beasley
Il Ponte di Leonardo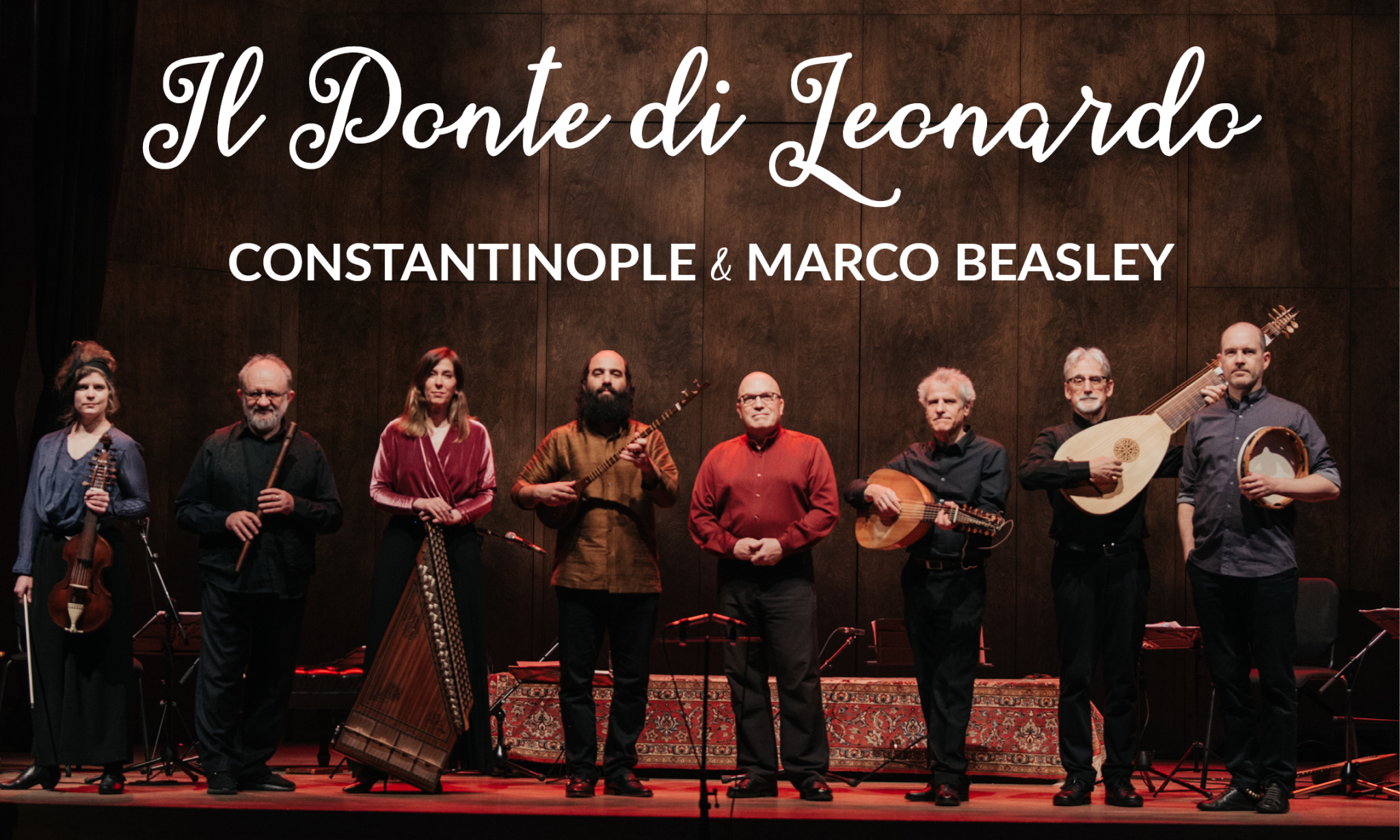 ($20 – $50)
Sunday, April 23, 2023, 1:30PM
The Great Hall
1119 Eighth Avenue (enter on Eighth Avenue)
Seattle, WA 98101
This is an in-person event, no virtual attendance is available.
In 1502, Leonardo da Vinci drafted the plans for what would have been the largest bridge in the world, in Istanbul. However, the project never saw the light of day.
Five centuries after Da Vinci's death, this concert gives musical expression to his unfinished architectural project and builds the bridge he envisioned between East and West. Musical works drawn from 16th- and 17th-century manuscripts found in the national libraries of Istanbul and Florence will be revisited by the solo musicians of the Constantinople ensemble and the sublime Italian singer Marco Beasley. These works represent Persia and the Ottoman Empire on the one hand, and Renaissance Italy on the other.
This concert continues our journey tracing the footsteps of the great visionaries and is also a celebration of the imagination and greatness of an artist who left a profound mark on the history of humankind.
About Early Music Seattle
Early Music Seattle is the area's largest presenter of early music and related educational programs. Its mainstage events include Seattle Baroque Orchestra and internationally-renowned touring artists at venues around the Puget Sound region including Nordstrom Recital Hall, Seattle First Baptist Church, St. James Cathedral, and Bastyr University Chapel.
---
Presented by Early Music Seattle.

If you have questions about the event, please contact Early Music Seattle directly at (206) 325-7066.