Thalia Symphony Orchestra presents
Earth and Sky
Music by Whitacre, Debussy, Harbach, and Brahms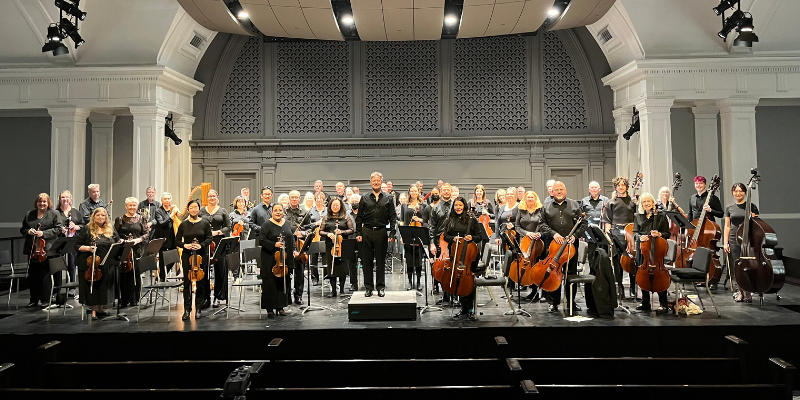 Lux Aurumque by Eric Whitacre (1970-)
'Nuages' (Clouds) from Nocturnes by Claude Debussy (1862-1918)
Celestial Symphony (No. 9) by Barbara Harbach (1946-) <-
Symphony No. 3 by Johannes Brahms (1833-1897)
Music that takes us up into the skies and then brings us down to earth. Whitacre's ethereal 'Lux Aurumque' and Debussy's brooding 'Nuages' contrast with Harbach's graceful, dramatic 'Celestial Symphony' and Brahm's earthy, passionate 'Symphony No. 3'.
Barbara Harbach is Curators' Distinguished Professor Emerita of Music at the University of Missouri-St. Louis. She formerly taught at Washington State University and is widely recognized as a composer and keyboardist. The Celestial Symphony is derived from Harbach's (2014) score to the silent film 'The Birth, Life and Death of Christ' (1906), directed by the trailblazing French filmmaker, Alice Guy-Blaché (1873-1968).
---
Presented by Thalia Symphony Orchestra. If you have questions about the event, please contact Thalia Symphony Orchestra directly at info@thaliasymphony.org.