Drink Up For Town Hall: Optimism Brewing Company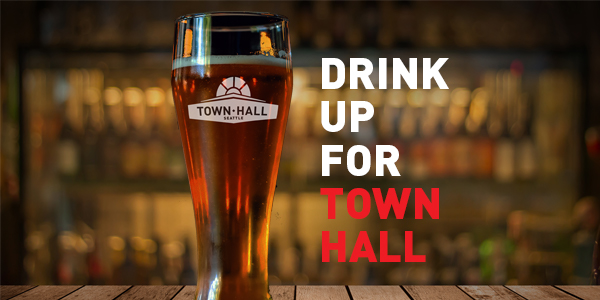 Many Seattleites already spend their winters tucked into warm cozy bars. Optimism Brewing Company has invited Town Hall fans from all over the city to come together—and bring with them the characteristic cheerful energy of a typical evening at Town Hall. They'll donate $1 to Town Hall from every draft you buy so you can spend a cozy evening out on the town while supporting the programs you love. Don't miss this chance to take them up on their hospitality and enjoy the simple pleasure of a heartfelt conversation. Stay warm, share a drink, and discuss your favorite Town Hall events with old friends and new.
Optimism is a brewery founded by husband and wife Troy Hakala and Gay Gilmore in 2013. Their passion for making beer led them to secure and rehabilitate a 100 year old warehouse in Capitol Hill, and they host an ever-changing group of family-owned food trucks parked in their beer garden.
---
Presented by Town Hall Seattle.