(postponed) Drink Up For Town Hall: Lagunitas Brewing Company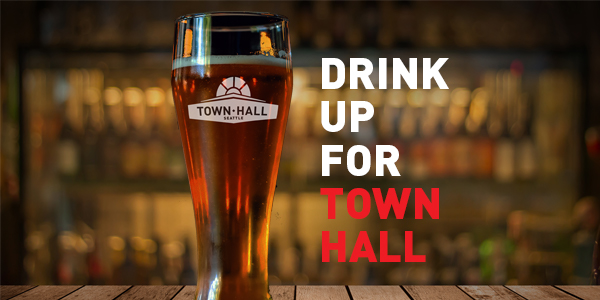 This event has been postponed. A new date will be announced in the near future.
---
Many Seattleites already spend their winters tucked into warm cozy bars. Lagunitas Taproom has invited Town Hall fans from all over the city to come together—and bring with them the characteristic cheerful energy of a typical evening at Town Hall. They'll donate all beer sales to Town Hall so you can spend a cozy evening out on the town while supporting the programs you love. Don't miss this chance to take them up on their hospitality and enjoy the simple pleasure of a heartfelt conversation. Stay warm, share a drink, and discuss your favorite Town Hall events with old friends and new.
The Lagunitas Taproom in Ballard is a lively community space that serves plenty of homegrown flavors on tap and features a robust kitchen selection. The open-air atmosphere and energetic live music ensure that this joint is always hopping.
---
Presented by Town Hall Seattle.