Dr. Will DePaolo & Julie O'Brien (livestream)
Fermented Foods and Gut Health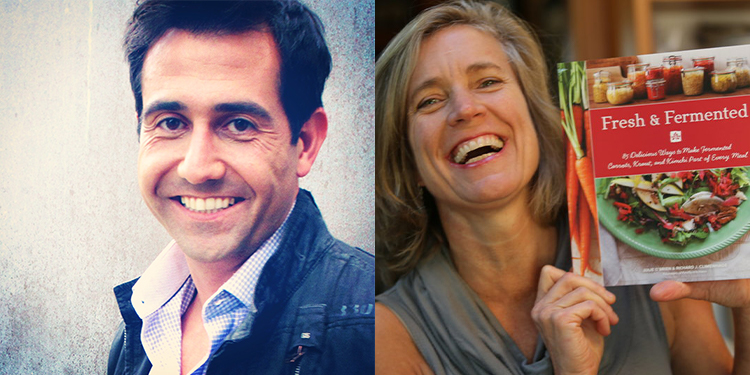 How do fermented foods affect gut health? In this livestreamed discussion, immunologist and microbiologist Dr. Will DePaolo and Firefly Kitchens founder Julie O'Brien sit down to answer this question with a nuanced conversation of immune health. Bacteria, yeasts, and mycelial fungi all help create fermented foods, and the result is so important that it often plays a role in national dietary requirements. Fermented foods have been shown to help improve lactose-intolerance, and can even have anti-diabetic properties. Sit in for an enlightening discussion on the hidden and life-changing medicinal probiotic power of fermented foods. 1
William DePaolo, Ph.D. is an Associate Professor of Medicine at the University of Washington, recipient of the Garvey Endowed Chair in Gastroenterology, and Director of CMiST, Center for Microbiome Sciences & Therapeutics. His research centers on multidisciplinary applications of microbiology, mucosal immunology, and cancer research to study complex human diseases.
In 2006, Julie O'Brien's life was forever changed by cabbage and kraut when she encountered fermented foods while studying for a nutritional therapy program. The discovery of kraut led to the creation of Firefly Kitchens. Author of Fresh & Fermented, O'Brien has been infusing foods with her fresh ferments for more than a decade now.
---
Presented by Town Hall Seattle.