Dr. Meg Lowman
Discovering the Eighth Continent in the Trees Above Us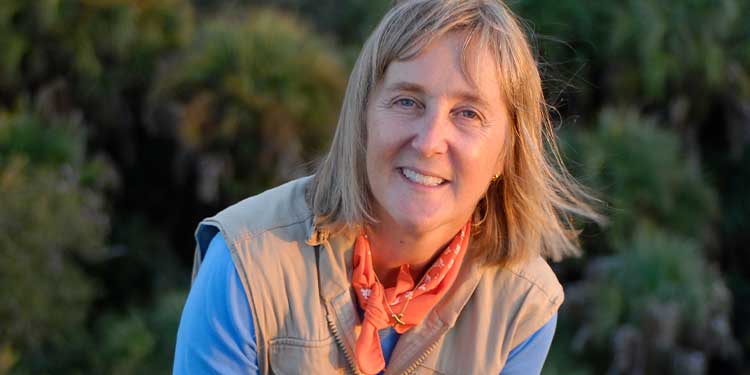 There aren't many in this world who can be called a real-life Lorax. In fact, there's just one: Dr. Meg Lowman. Lowman was nicknamed that by National Geographic for her enthusiasm and knowledge of all things trees. A true tree hugger, Lowman, executive director of the TREE Foundation, has been up in the branches and crowns for decades, learning and sharing that enthusiasm and knowledge about the arboreal world all around and above us.
With her new book, Arbornaut: A Life Discovering the Eighth Continent in the Trees Above Us, Lowman shares her incredible story. From the first seeds of wanting to explore the Australian rainforests in her graduate school days, to measuring tree growth in the northeastern United States; from climbing up the enormous redwoods on the Pacific, to saving Ethiopia's last forests with the help of local priests, Lowman's adventures become our own. Part memoir, part fieldwork account, The Arbornaut highlights her rise, one of only a few women in the scientific world of dendrology (the study of trees) and offers ways in which everyone can help conserve trees and make a positive impact against climate change. The Lorax would be proud.
Dr. Meg Lowman is an American biologist, educator, ecologist, writer, editor, and public speaker. She is the executive director of the TREE Foundation and a professor at the National University of Singapore, Arizona State University, and Universiti Sains Malaysia.
---
Presented by Town Hall Seattle.