CANCELLED Dr. Marc Milstein with Rebecca Crichton
Actionable Steps to Give Your Brain a Boost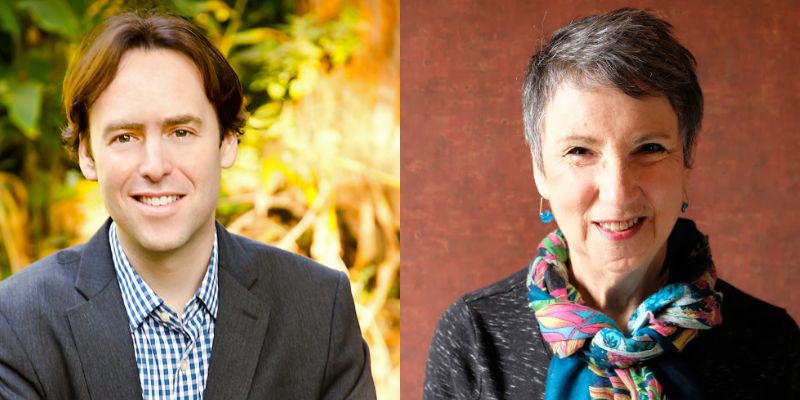 Across America, many individuals ask themselves the same questions:  Will I have to be on medication my whole life? What if my insurance company doesn't cover my treatment? Will I ever feel better? Despite some advances in recent years, the healthcare industry remains chaotic, underfunded, and often inaccessible.
Mental healthcare is arguably even more nebulous, even though millions of people in the United States are affected by mental illness. This reality was made even more glaring by the COVID-19 pandemic, which not only highlighted but exacerbated the shortcomings of mental health diagnoses, treatment, and recovery. With many Americans feeling confused, afraid, and overwhelmed by an obstacle-riddled industry, it becomes a challenge to navigate the nation's complex healthcare system – both for our own needs and for the needs of our loved ones.
The human brain is a complex thing. And there's a lot more to keeping your brain healthy than doing crossword puzzles. That's why Dr. Marc Milstein wrote his latest book, The Age-Proof Brain. Known for his engaging talks on brain science, Milstein is on a mission to share practical and accessible advice that turns cutting-edge medical research into easy-to-follow advice to help you fire on all cylinders — no matter your age.
There are lots of reasons why it's important to keep your brain in shape. It goes beyond fighting dementia –– it also means better sleep, less stress, and more energy to get through your days. What's more, you have the power to improve brain function and reduce your risk of illness.
While there's no magic pill that will turn an aging brain into a healthy, youthful one, the key to a healthy brain is in its connection with the rest of your body — which means that various lifestyle factors, such as your sleep habits and environmental toxins, often have a greater impact on your brain health than your genes. Research shows that there's a lot you can do now for a better future.
Milstein distills this research to offer specific, actionable steps you can take to boost your brain. By learning how your brain works, how to keep it working optimally, and identifying changes you can start making right now, you can drastically improve your health — immediately and in the long-term. Even though the human brain may be complicated, keeping it healthy doesn't have to be.
Dr. Marc Milstein is an internationally recognized speaker on optimizing brain health, lowering risk of dementia, and boosting happiness and productivity. Dr. Milstein has been featured on HuffPost and USA Today and has presented at conferences around the world. Dr. Milstein earned both his Ph.D. in Biological Chemistry and his Bachelor of Science in Molecular, Cellular, and Developmental Biology from UCLA. Dr. Milstein has conducted research on topics including genetics, cancer biology, neuroscience, and infectious disease, and his work has been published in multiple scientific journals.
Rebecca Crichton, Executive Director of Northwest Center for Creative Aging (NWCCA) presents programs and resources related to Creative Aging in the Seattle area. She worked for The Boeing Company for 21 years as a writer, curriculum designer, and leadership development coach. She facilitated Wisdom Cafes for the King County Library System and writes a regular column for 3rd Act Magazine. She trained as a hospice volunteer and facilitated grief support groups for more than 20 years. She has Masters' degrees in Child Development and Organizational Development and is a Certified Coach.
---
Presented by Town Hall Seattle.