Don Lee with Rob Arnold
Stories of Heartbreak, Identity, and Belonging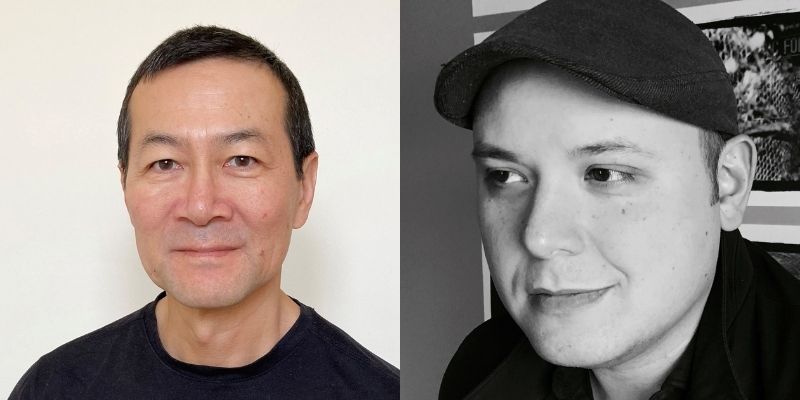 It's no surprise that people love short stories. They hold all the elements of a great novel — an intriguing theme, characters that seem to come to life, and storytelling that lingers even after the last page — all packaged in a brief, delightfully readable package. It's no wonder that award-winning author Don Lee has returned to short stories in his latest book, The Partition, 21 years after his landmark debut collection, Yellow, was published.
In The Partition, Lee explores Asian American identity and the estrangement, alienation, and longing for connection that can come with it. Spanning decades, his nine novelistic stories traverse an array of cities from Tokyo to Honolulu to Boston, touching on encounters in local bars, restaurants, and hotels. Lee once said that his 2013 novel, The Collective, is about "sex, drugs, and rock and roll," all while diving into the minds of relatable characters. The Partition follows a similar vibe.
With almost acrobatic storytelling and characters that richly portray the human psyche, The Partition incisively examines heartbreak, identity, family, and relationships through characters searching for answers to universal questions: Where do I belong? How can I find love? What defines an authentic self? They're the kinds of questions that leave you wondering and examining your own life — all trademarks of great short stories, told by a seasoned storyteller.
Don Lee is the author of the story collection Yellow and the novels Country of Origin, Wrack and Ruin, The Collective, and Lonesome Lies Before Us. He has received an American Book Award, the Asian/Pacific American Award for Literature, and the Sue Kaufman Prize for First Fiction. He lives in Baltimore with his wife, the writer Jane Delury,and teaches in the MFA program in creative writing at Temple University in Philadelphia.
Rob Arnold is a Chamorro poet with nearly two decades of experience in literary publishing and related positions. Currently he is the interim executive director of Hugo House. His poems have appeared or are forthcoming in Ploughshares, the Gettysburg Review, Hyphen, and Poetry Northwest, among others. He has been nominated for a Pushcart Prize and has received support from the Somerville Arts Council, the Jack Straw Cultural Center, and Artist Trust.
---
Presented by Town Hall Seattle.