Diane C. Fujino and Robyn Magalit Rodriguez
A Contemporary Look at Asian American Activism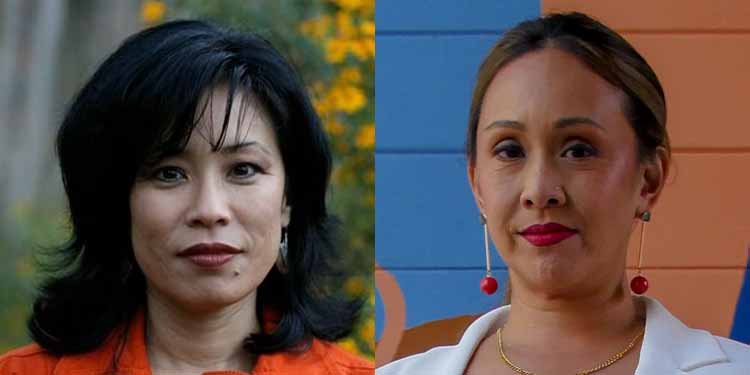 Can we transform our society through unruly resistance, defiant love, and radical care? Two highly respected and widely-published scholars, Diane C. Fujino and Robyn Magalit Rodriguez, think it's possible. In their new book, Contemporary Asian American Activism: Building Movements for Liberation, they bring together stories of lived experiences, lessons, and triumphs from grassroots Asian American organizers and scholar-activists fighting for transformative justice.
In the struggles for prison abolition, global anti-imperialism, immigrant rights, affordable housing, environmental justice, fair labor, and more, twenty-first-century Asian American activists are speaking out and standing up to systems of oppression. Fujino and Rodriguez come together to celebrate victories, assess failures, reflect on the trials of activist life, examine movement-building in the long term, and inspire continued mobilization for the years to come. Collectively, the stories shape a vision of a more just future that's forged when many different races — and multiple generations — come together in solidarity.
Diane C. Fujino is professor of Asian American Studies at the University of California, Santa Barbara. Her research examines Japanese and Asian American activist history within an Asian American Radical Tradition and shaped by Black Power and Third World decolonization. Fujino is co-Editor-in-Chief of the Journal of Asian American Studies, and sits on the editorial boards of Kalfou: A Journal of Comparative and Relational Ethnic Studies and the Journal of Civil and Human Rights. She serves as Faculty Equity Advisory and Associate Dean in the Division of Social Sciences. She is featured in AOKI: A Documentary Film and has spoken on the history of Asian American, Afro-Asian, and Third World liberation struggles on NPR, Democracy Now!, CBSN, NBC Asian America, and many other networks. She is the author of multiple books, and her writing has been published in the Los Angeles Times, San Francisco Chronicle, and on Al Jazeera Plus, Discover Nikkei, and many more.
Robyn Magalit Rodriguez is professor of Asian American Studies at the University of California, Davis. She was the first Pinay (Filipina born in the United States) to serve as chair in the Asian American Studies department's 50-year history. She is also the founding director of the Bulosan Center for Filipino Studies and is a widely published and award-winning scholar. She has written on global migration with a particular focus on Overseas Filipino Workers. She has also written on Asian American (including Filipino American) issues, highlighting Asian American activism in recent years. She was awarded the Excellence in Mentoring Award by the Association for Asian American Studies in 2021.