In The Moment Podcast, Ep. 111
Diana Campoamor with Agueda Pacheco Flores
A Latine Vision for a New American Democracy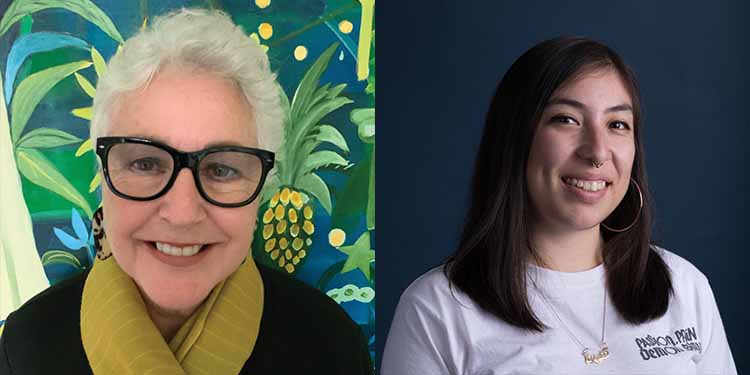 Nearly one in five people in the U.S. are Latinx, and they make up the second-largest ethnic and racial group in the country. Despite such a large and growing population, the community remains misunderstood and underrecognized.
Editor Diana Campoamor addresses areas of inequity and brings readers messages of hope and compassion in If We Want to Win: A Latine Vision for a New American Democracy. She gathers personal stories from twenty leaders and activists who share what it means to be Latinx and American; collaboratively, their narratives lay the foundation for a more inclusive and just future that extends beyond stereotypes. In the 111th episode of Town Hall's In the Moment podcast, Campoamor discusses the voices, the vision, and the future of American democracy with journalist Agueda Pacheco Flores.
Diana Campoamor is the founder of Nuestra America Fund (NAF), an initiative focused on documenting Latino leadership and best practices in philanthropy. Prior to NAF, she served as president of Hispanics in Philanthropy (HIP) for nearly twenty-seven years.
Agueda Pacheco Flores is a journalist in Seattle with a focus on Latinx culture and Mexican American identity. She was previously an arts and culture writer at Crosscut where she enjoyed writing about Chicano galleries, Cumbia in the Pacific Northwest as well as shining a light on emerging Latinx artists. Originally from Queretaro, Mexico, Pacheco Flores is inspired by her own bicultural upbringing as an undocumented immigrant and proud Washingtonian. Her work has appeared in The Seattle Globalist, Seattle Weekly, and The Daily.
---
Presented by Town Hall Seattle.