This event has already occurred, check out our calendar for upcoming events
Department of Mind-Blowing Theories (podcast)
Tom Gauld with Steve Scher
In light of the stay-at-home order, Town Hall is presenting digital-first programming such as this podcast—plus livestreams, curated archive selections, and more!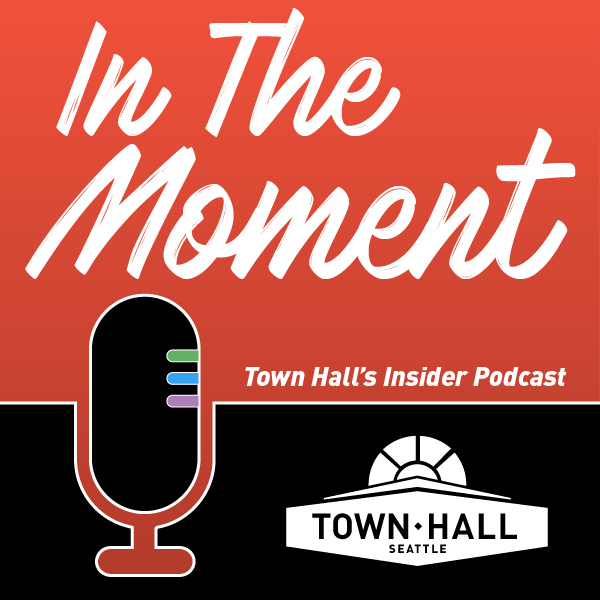 The
In The Moment podcast
offers a slice of Town Hall culture and puts you in the room for exclusive behind-the-scenes conversations. Listen in as a rotating cast of prominent local voices, along with Chief Correspondent Steve Scher, sit down with Town Hall speakers for an insider perspective you won't find anywhere else.
In this week's interview, Chief Correspondent Steve Scher talks with cartoonist Tom Gauld as he engages everyone with a rudimentary recall of their old science classes as well as those who consider themselves buffs of the contemporary physical and natural world. Breaking his pattern of lampooning writers, poets, and literary classics, Gauld skewers hapless scientists, nanobots, and puzzling theorems. Take an uproarious look at the world of science and tech through Gauld's comics—and get an insider's look and stay in the know about what's going on in this moment at Town Hall Seattle.
Tom Gauld is a cartoonist and illustrator. He has weekly comic strips in The Guardian and New Scientist and his comics have been published in The New York Times and The Believer, and on the cover of The New Yorker. His graphic novels include Baking with Kafka, Goliath, Mooncop, and You're All Just Jealous of My Jetpack.
Steve Scher is a podcaster, broadcaster, writer, interviewer, and teacher. He is the former host of KUOW-FM's Weekday and has taught interviewing at the University of Washington since 2009. Scher is also the host of the podcast series At Length with Steve Scher.
---
Presented by Town Hall Seattle.