Earshot Jazz presents
Dawn Clement Trio with Matt Wilson
Joyful, distinctive piano and vocals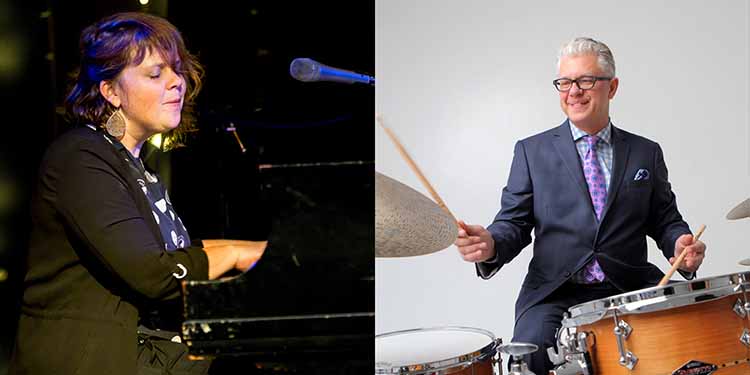 The Earshot Jazz Festival swings into its 33rd year with a schedule of in-person and livestream concerts! The 2021 lineup reflects the history, progression, and spirit of jazz as it exists around the world and right here in our home community. Together, listeners will experience the social and creative complexities of our times through the deep soul, beautiful structure, and spontaneous invention of live jazz performance.
Pianist, vocalist, and former Seattleite Dawn Clement returns with charismatic drummer Matt Wilson. Known for her joyful presence, consummate technique, and distinctive sound, DownBeat described Clement's playing as a "revelation…always ready with the lyricism or structure the moment needs."
---
Presented by Earshot Jazz.