In The Moment Podcast, Ep. 106
Daniel M. Davis with Dr. Michael McCarthy and Megan Clark
The Secret Body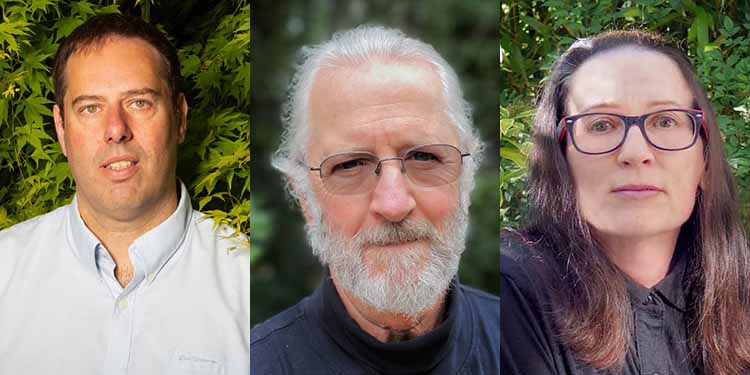 Have you ever wished you could know what's going on inside your body, or at least have a better way to monitor its well-being? What if you knew the precise kind of diet that works best for your unique microbiome? The body can be a mysterious vessel, a strange feeling considering how much time we spend inside of them. But in his new book, The Secret Body, Daniel M. Davis reveals new discoveries that have the potential to uncover the secret universe within each of us.
The Secret Body focuses on six areas of human biology that are usually understood in isolation— fetal development, the immune system, the brain, the microbiome, and the genome— and brings them together to shift the way we think about the body as a functioning unit. In our 106th episode of In The Moment, Dr. Michael McCarthy and Megan Clark talk with Davis about new breakthroughs in technology and how we can better protect our bodies in the future.
Daniel M. Davis is Professor of Immunology at the University of Manchester and author of two previous books: The Beautiful Cure and The Compatibility Gene. His research, which uses super-resolution microscopy to study the immune system, was listed in Discover magazine as one of the top 100 breakthroughs of the year. He is also the author of over 140 academic papers, collectively cited over 13,000 times, including articles in Nature, Science, and Scientific American.
Michael McCarthy, MD, is an editor, medical journalist, and a cofounder of the Northwest Science Media Workshop. His news reporting has appeared in a variety of media outlets, including the British Medical Journal, the Washington Post's health section, and local public radio affiliates. He was trained in internal medicine and is the former North American Editor of The Lancet. He edits LocalHealthGuide, a health news website serving the Puget Sound region.
Megan Clark is cofounder of the Northwest Science Media Workshop. She has more than 20 years of national field and story producing for ABC and CBS network news shows. Her experience includes producing entertainment, business and political stories, award-winning investigative news segments, and consumer-oriented health and science content featured on WebMD, Everyday Health and Medpage Today.
---
Presented by Town Hall Seattle.