Index Media/The Stranger present
Dan Savage
Savage Love from A to Z: Celebrating 30 years of Savage Love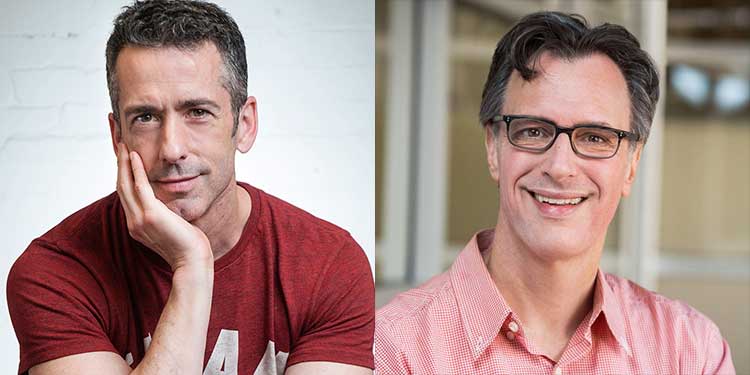 Dan Savage has been talking frankly about sex and relationships since his "Savage Love" column first appeared in Seattle's The Stranger back in 1991. Thanks to his sex-positive, sometimes explicit, but always humorous and pragmatic responses to readers' burning questions, Savage has built an international following. To celebrate the column's 30th anniversary comes Savage Love from A to Z, an illustrated collection of 26 never-before-published essays. Accompanied by artist Joe Newton's clever and kinky illustrations, Savage takes readers through an alphabet of trademark phrases and philosophies: B Is for Boredom; M Is for Monogamish; and V is for Virginity, amongst many others.
Join Dan Savage and KUOW's Bill Radke for a live reading, discussion, and book signing for this special book launch event. The ticket price includes a copy of Savage Love from A to Z!
Dan Savage is an author, media pundit, journalist, and LGBT community activist. He writes Savage Love, an internationally syndicated relationship and sex advice column, and hosts the popular Savage Lovecast. He is the author of several books including The Kid, It Gets Better, The Commitment, Skipping Toward Gomorrah, American Savage, and Savage Love. In 2010, Savage and his husband, Terry Miller, began the It Gets Better Project to help prevent suicide among LGBT youth.
Bill Radke is the host of The Record and Week In Review on KUOW. He has been a host on American Public Media's Weekend America and Marketplace Morning Report and is the creator of past show Rewind, a news-satire show heard on KUOW and nationwide on NPR.
---
Presented by Index Media/The Stranger.