Congressman Adam Schiff
How We Almost Lost Our Democracy, and Still Could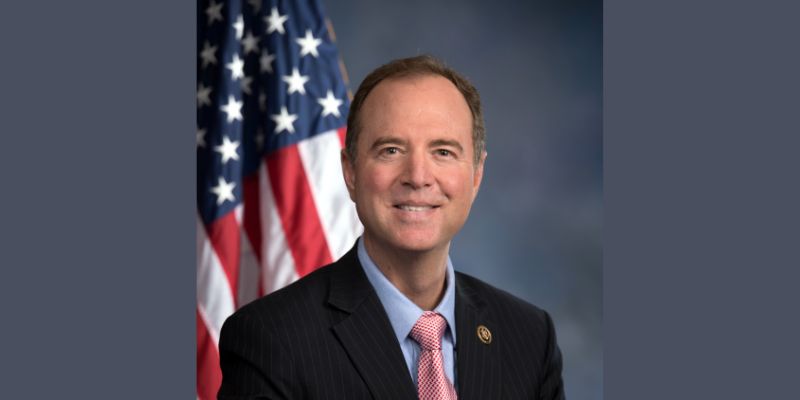 Congressman Adam Schiff — who is currently a majority member of the House Select Committee investigating the January 6 attack on the U.S. Capitol — had been sounding the alarm for years over the resurgence of autocracy around the world and its threat to the United States. As he led the probe into Donald Trump's Russia and Ukraine-related abuses of presidential power, Schiff considered: Did the principal threat to American democracy actually come from within?
In Schiff's newest book, Midnight in Washington, he argues that the Trump presidency has weakened our institutions and compromised the Republican Party in ways that will last for years, requiring unprecedented vigilance against the growing and dangerous appeal of authoritarianism. The congressman chronicles, step-by-step, just how our democracy was put at such risk. He traces his own path to meeting the crisis — from serious prosecutor to congressman with an expertise in national security and a reputation for bipartisanship, to liberal lightning rod, scourge of the right, and archenemy of a president. Schiff takes readers inside his team of impeachment managers and their desperate defense of the Constitution amid the rise of a distinctly American brand of autocracy.
Schiff's story begins, but does not end with Trump. As he walks through the disastrous culmination of the presidency and an account of January 6, 2021, he explores how antidemocratic forces continue to define Trump's party and make the future of democracy in America more uncertain than ever.
Adam Schiff is the United States Representative for California's 28th Congressional District. In his role as Chairman of the House Permanent Select Committee on Intelligence, Schiff led the first impeachment of Donald J. Trump. Before he served in Congress, he worked as an Assistant U.S. Attorney in Los Angeles and as a California State Senator. He is the author of Midnight in Washington (2021), which will be released in paperback this August, and IMPEACHMENT (2020).
---
Presented by Town Hall Seattle