Colson Whitehead with Robert Sindelar
Gritty Gotham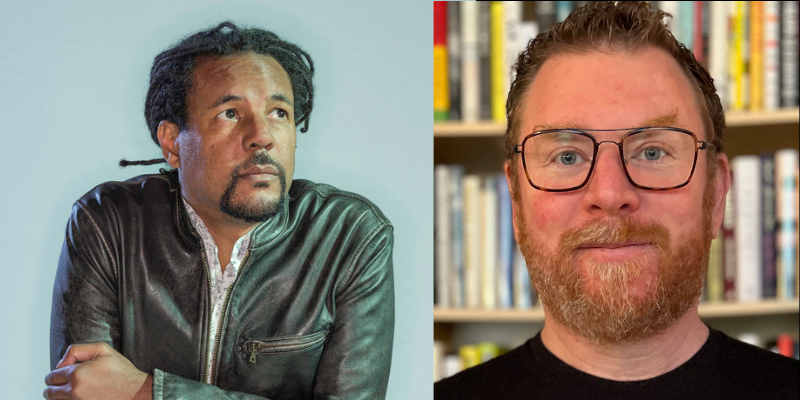 Time travel may not be possible, but two-time Pulitzer Prize winner and New York Times bestselling author Colson Whitehead transports readers back to the 1970s with the latest edition in his Harlem Saga. 
The second in a trilogy that began with the successful Harlem Shuffle, Crook Manifesto blends dark elements with humor to feature the gritty realities in New York City's complex history. From Blaxploitation films, America's Bicentennial Celebrations, and the Jackson Five, Whitehead shows popular culture as it was five decades ago, to high crime rates, social unrest, swelling racial tension, and anti-police sentiment that seem to mirror life today. The novel is an unembellished exploration of harsh truths. Yet in between the corruption, theft, violence, and a motley crew of hustlers and hitmen is Whitehead's perhaps unexpected exploration into the meaning of family, adding greater depth to the narrative.
Colson Whitehead's kaleidoscopic portrait of Harlem explores a city under siege and a turbulent decade, told through the eyes of a colorful cast over multiple years. Fans of this novel's predecessor will appreciate the reprisal of earlier characters and familiar situations, and new readers may be drawn to Crook Manifesto's unique blend of dark comedy, caper, and commentary on the urban landscape.
Colson Whitehead is the #1 New York Times bestselling author of The Underground Railroad, which in 2016 won the Pulitzer Prize in Fiction and the National Book Award and was named one of the Ten Best Books of the Year by The New York Times Book Review. Other books include The Noble Hustle, Zone One, Sag Harbor, The Intuitionist, John Henry Days, Apex Hides the Hurt, and The Colossus of New York. He is also a Pulitzer Prize finalist and a recipient of the MacArthur and Guggenheim Fellowships. He lives in New York City.
Robert Sindelar has been a bookseller for over 32 years. He is the Managing Partner of Third Place Books (est. 1998), an independent bookstore with 3 locations in the greater Seattle area. Robert has served on the Board of Directors of the American Booksellers Association including serving as its Board President from 2017-2019.
---
Note: Tickets to this event include a copy of Crook Manifesto.
Presented by Town Hall Seattle. This event is sponsored by Scandiuzzi Krebs.