Cody Keenan with Marcus Harrison Green
Putting Words in the President's Mouth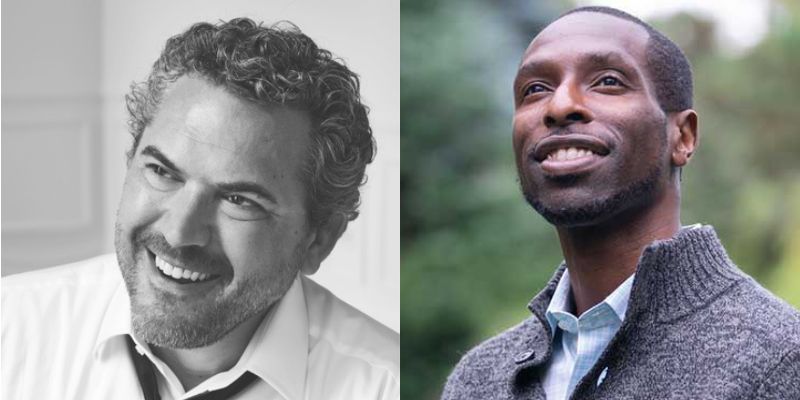 What is it like to be the mouthpiece for the President of the United States? You or I may have found ourselves stressed about writing an essay or sending a letter, but imagine having to craft sentences that the entire nation — and much of the world — will hear.
Grace: President Obama and Ten Days in the Battle for America is the latest release by Cody Keenan, Barack Obama's chief speechwriter. The book features an account of what were arguably the ten most dramatic days of the presidency: the Charleston church massacre, the fate of marriage equality, the outcome of the controversial Affordable Care Act, to name a few. In response to these events, Keenan composed a series of speeches in rapid succession to contend with these and other challenges — all while facing additional pressures to consistently please the POTUS with his writing.
Grace explores not only the political, but the personal as it paints an intimate picture of White House insiders like Valerie Jarrett, Ben Rhodes, Jen Psaki, as well as the speechwriting team who worked together during this historic stretch during the Obama administration. The writing takes readers behind the scenes, revealing personal details and retracing the rhetorical tightrope walked by the first Black president, culminating with the unforgettable and unprecedented: President Obama's stunning act as he took a deep breath and led the country in a chorus of Amazing Grace.
This event will be a testament to the power of words: how they help shape the character of our country, and how they are capable of bringing a nation together — or tearing it apart.
Born and raised in Chicago, Cody Keenan rose from a campaign intern in his hometown to become chief speechwriter at the White House and Barack Obama's post-presidential collaborator. A sought-after expert on politics, messaging, and current affairs, he is now a partner at leading speechwriting firm Fenway Strategies and teaches a popular course on political speechwriting to undergraduates at his alma mater Northwestern University. Cody lives in New York City with his wife Kristen and their baby daughter Grace.
Marcus Harrison Green is the publisher of the South Seattle Emerald and a columnist with The Seattle Times. Growing up in South Seattle, he experienced first-hand the impact of one-dimensional stories on marginalized communities, which taught him the value of authentic narratives. After an unfulfilling stint in the investment world during his twenties, Marcus returned to his community with a newfound purpose of telling stories with nuance and complexity with the hope of advancing social change. This led him to become a writer and found the South Seattle Emerald. Marcus was the Northwest African American Museum's inaugural James Baldwin Circle Fellow in 2022, honored by the King County Library System Foundation as a Literary Lion, and awarded the Seattle Human Rights Commissions' Individual Human Rights Leader Award for 2020.
---
Presented by Town Hall Seattle.