KUOW presents
Casual Friday Live: Seattle Love
With Host Patricia Murphy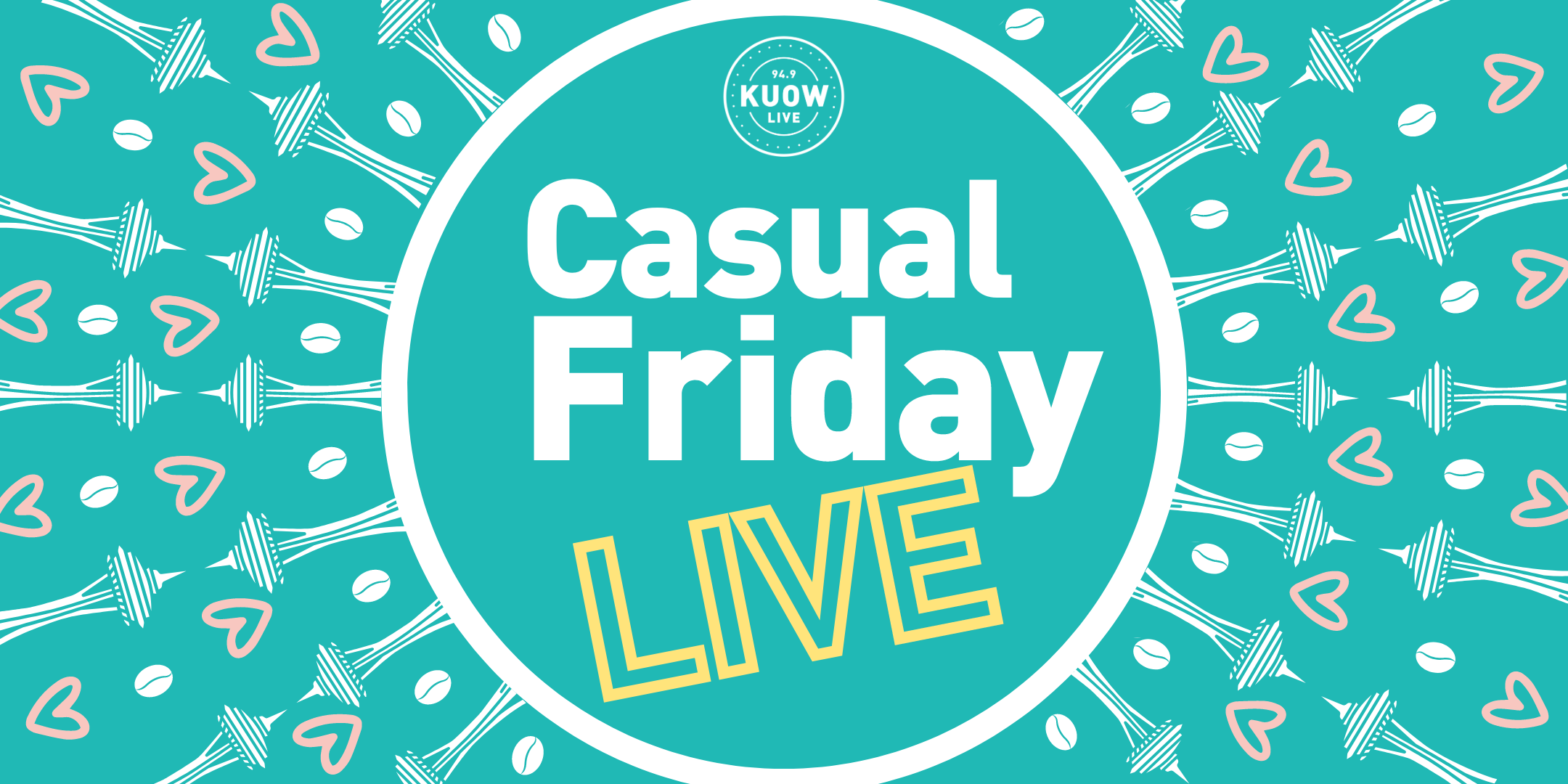 Seattle is not dying, but it's been through A LOT these past few years and it could use some love. As Seattle and the Pacific Northwest continue to be shaped by changes brought on by a shifting economy before and during the pandemic, a lot of us might be rethinking how we relate to our city and region. We might even be looking to remind ourselves of why we love it here and why we continue to call it home. Wherever you are in your exploration of love for Seattle, we all could use a reminder of why this place is special. A place that, at its finest, deepens our curiosity and excitement for all the diverse people, communities, hidden secrets, and gems that define the Emerald City.
Whether you call yourself a Seattleite or a transplant, or anything in between, what would you write in your love letter to Seattle? Join KUOW's Seattle Now host Patricia Murphy and special guests for our next Casual Friday live event at Town Hall Seattle on Friday, May 19th at 7 p.m. You'll be part of a live-taping for an episode of the podcast's beloved Casual Friday series as we dive into what keeps us in love with Seattle and the Puget Sound region we call home. Find out more about this event and get your tickets today!
KUOW Puget Sound Public Radio is Seattle's NPR news station. We are an independent, nonprofit news organization that produces award-winning journalism, innovative podcasts, engaging community events, and more.
Presented by KUOW. If you have questions about the event, please contact KUOW directly at events@kuow.org.