Caspar Babypants
Catchy Sing-Along Tunes For Kids—And Their Adults!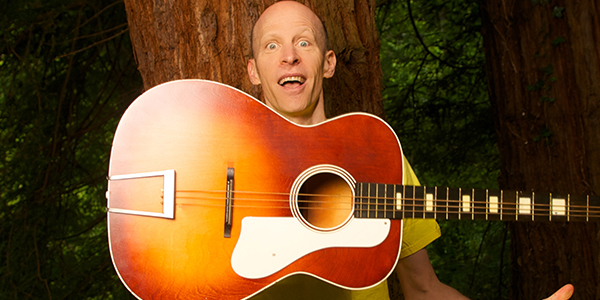 This event is sold out. There will be a standby line at the door. 
---
Four chances and two venues to catch Caspar:
Bloedel Hall at St. Mark's
---
Perennial favorite Caspar Babypants (AKA Chris Ballew of the Grammy-nominated band The Presidents of the United States of America) returns to Saturday Family Concerts! He delights us with simple acoustic catchy lyrics and good-time sing along tunes to engage parents and kids alike. Don't miss the chance to celebrate the release of his 15th children's album, Keep It Real!, as well as the new vinyl-only collection of his most popular songs, Happy Hits!