Blake Scott Ball with Gary Groth (livestream)
The Popular Politics of Charles Schulz's Peanuts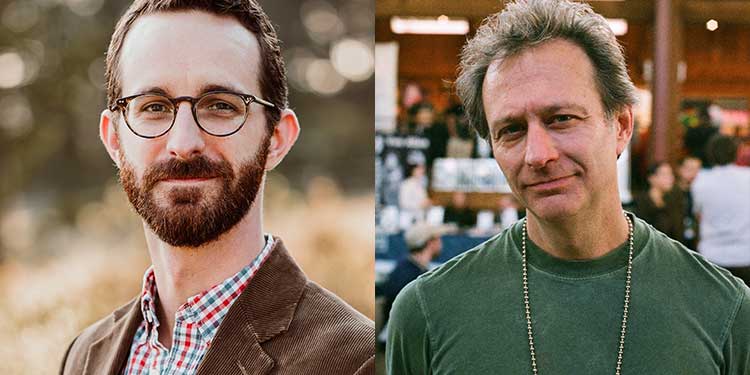 In postwar America, there was arguably no newspaper comic strip more recognizable than Charles Schulz's Peanuts. It was everywhere, not just in thousands of daily newspapers. For nearly fifty years, Peanuts was a mainstay of American popular culture in television, movies, and merchandising, from the Macy's Thanksgiving Day Parade to the White House to the breakfast table.
Most people have come to associate Peanuts with the innocence of childhood, not the social and political turmoil of the 1960s and 1970s. Some have even argued that Peanuts was so beloved because it was apolitical. The truth, according to history professor Blake Scott Ball, is that Peanuts was very political. Whether it was the battles over the Vietnam War, racial integration, feminism, or the future of a nuclear world, Ball argues in his book Charlie Brown's America: The Popular Politics of Peanuts that the strip was a daily conversation about very real hopes and fears and the political realities of the Cold War world. In conversation with comic book editor Gary Groth, he draws upon thousands of fan letters, interviews, and behind-the-scenes documents to reveals that Charles Schulz used his comic strip to project his ideas to a mass audience and comment on the rapidly changing politics of America. Don't miss this historical journey through the tumultuous decades of the Cold War as seen through the eyes of Charlie Brown, Lucy, Linus, Peppermint Patty, Snoopy, and the rest of the Peanuts gang.
Blake Scott Ball is Assistant Professor of History at Huntingdon College. He served as assistant director for the New Summersell Center Public History Initiative at the University of Alabama, and as an editor for the Southern Historian graduate history journal.
Gary Groth is an American comic book editor, publisher, and critic. He is editor-in-chief of The Comics Journal, and  co-founder of Fantagraphics Books, which he established In 1976 with Michael Catron and Kim Thompson. Groth's Comics Journal is known for applying rigorous critical standards to comic books. It disparages formulaic superhero books and work-for-hire publishers, and has favored artists like R. Crumb and Art Spiegelman. Groth also founded the Harvey Awards, one of the comic industry's oldest awards. Groth lives and works in Seattle.
---
Presented by Town Hall Seattle.