Barbara Rae-Venter
Cracking the Case of the Golden State Killer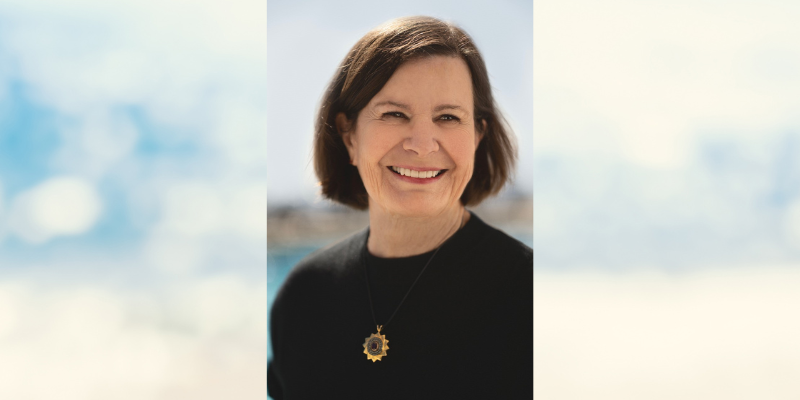 Barbara Rae-Venter will be in conversation with Steve Broback for this event.
For twelve years the Golden State Killer terrorized California, stalking victims and killing without remorse. Then he simply disappeared, for the next forty-four years, until an amateur DNA sleuth opened her laptop. In I Know Who You Are, Barbara Rae-Venter reveals how she went from researching her family history as a retiree to hunting for a notorious serial killer — and how she became the nation's leading authority on investigative genetic genealogy, the most dazzling new crime-fighting weapon to appear in decades.
Rae-Venter, leads readers on a vivid journey through the many cases she tackled, often starting with little more than a DNA sample. From the first criminal case she ever solved— uncovering the long-lost identity of a child abductee — to the heartbreaking story of the Billboard Boy, whose skeletal remains were discovered along a highway, to the search for the Golden State Killer, Rae-Venter shares accounts of how she helped solve some of America's most chilling cold cases in the span of just three years.
Rae-Venter's story is one of relentless curiosity, of constant invention and reinvention, and of human beings striving to answer the most elemental questions about themselves: What defines identity? Where do we belong? And are we truly who we think we are?
Barbara Rae-Venter is a New Zealand–born American investigative genetic genealogist, biochemist, and retired patent attorney best known for her work helping the FBI and other investigators identify Joseph James DeAngelo as the Golden State Killer. She earned a Ph.D. at the University of California at San Diego and later a law degree at the University of Texas at Austin Law School. Rae-Venter is a founder and the president of Firebird Forensics Group, a not-for-profit corporation. Her investigative work earned her a place on the Time 100 list of most influential people in 2019, and she was recognized by the journal Nature as one of "10 People Who Mattered in Science in 2018."
Steve Broback is the co-founder of Dent the Future an organization that produces events and experiences focused on science, innovation, and entrepreneurship. On various Dent stages, he has had the opportunity to interview Barbara and other noteworthy authors. These include Cady Coleman (NASA astronaut), LeVar Burton (actor and director), Alvy Ray Smith (co-founder of Pixar), and Brian Boitano (Olympic gold medalist). Steve was born in Seattle and earned his degrees in economics and finance at the University of Washington.
---
Presented by Town Hall Seattle. This event is sponsored by Dent the Future.