Event Format:
In-Person Only
Aubrey Gordon with Lindy West
You Just Need to Lose Weight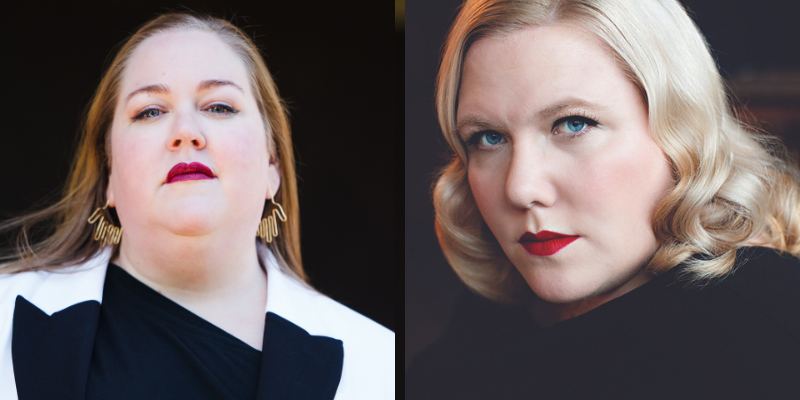 ($5 – $20)
Thursday, January 12, 2023, 7:30PM
The Great Hall
1119 Eighth Avenue (enter on Eighth Avenue)
Seattle, WA 98101
This is an in-person event only, no virtual attendance is available.
People who have larger bodies have long been subject to discrimination and hatred. From social media (where bullies and armchair experts can hide behind a wall of digital anonymity), to the doctor's office (where the words "You just need to lose some weight!" often serve as a substitute for proper and thorough medical care), anti-fat bias runs deep. But as more and more people of all sizes fight for fat justice, the pushback that shows up in conversations about fat activism, fatphobia, and fat justice takes an exceedingly predictable form:
Losing weight is easy — calories in, calories out. Fat people are unhealthy. We're in the midst of an obesity epidemic. Fat acceptance "glorifies obesity." The BMI is an objective measure of size and health.
While commonly uttered, these myths are just as readily debunked. And Aubrey Gordon, Maintenance Phase podcast co-host and the writer behind Your Fat Friend, is here to debunk them. In her new book, You Just Need to Lose Weight, Gordon examines the facts and figures to reframe myths about fatness, aiming to dismantle the anti-fat bias ingrained in how people think about and treat fat people. With a dozen years of community organizing and training to bear, Gordon shares the rhetorical approaches she and other organizers use to not only counter these myths, but to dismantle the anti-fat bias that so often underpin them.
As conversations about fat acceptance and fat justice continue to grow more frequent, Gordon's voice is essential — to all sides of the debate — to ensure that those conversations are informed, effective, and grounded in both research and history.
Aubrey Gordon writes under the pseudonym of "Your Fat Friend," illuminating the experiences of fat people and urging greater compassion for people of all sizes. Her work has reached millions of readers and has been translated into 19 languages. She is co-host of the Maintenace Phase podcast and a columnist with SELF magazine. Her work has also been featured in Health magazine, Vox, and Gay Mag, among others. She lives in the Northwest, where she works as a writer and organizer. Connect with her at yourfatfriend.com.
Lindy West is a contributing opinion writer for The New York Times, and is the author of Shit, Actually, the New York Times bestselling memoir Shrill, and the essay collection The Witches Are Coming. Her work has also appeared in This American Life, The Guardian, Cosmopolitan, GQ, Vulture, Jezebel, and others. She is the co-founder of the reproductive rights destigmatization campaign #ShoutYourAbortion. Lindy is a writer and executive producer on Shrill, the Hulu comedy adapted from her memoir. She co-wrote and produced the independent feature film Thin Skin.
---
Presented by Town Hall Seattle