Civics
Ashley Dawson
The Peril and Promise of Urban Life in the Age of Climate Change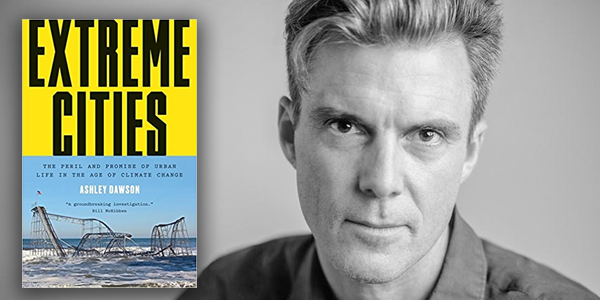 Listen to Town Hall Correspondent Jessica Ramirez's pre-event interview with Ashley on our digital stage.
---
How will climate change affect our lives? Where will its impacts be most deeply felt? Are we doing enough to protect ourselves from the coming chaos? Professor of English and environmental organizer Ashley Dawson argues that highly developed urban cities are ground zero for climate change. In his book Extreme Cities: The Peril and Promise of Urban Life in the Age of Climate Change he highlights the elevated risk of dense metropolises, which contribute the lion's share of carbon to the atmosphere while also lying on the frontlines of rising sea levels. Today, the majority of the world's megacities are located in coastal zones, yet few of them are adequately prepared for the floods that will increasingly menace their shores. Instead, most continue to develop luxury waterfront condos for the elite and industrial facilities for corporations. These not only intensify carbon emissions, but also place coastal residents at greater risk when water levels rise. Dawson offers an alarming portrait of the future of our cities, and urges us to invest in our cities not with fortified sea walls but through support of urban movements already fighting to remake our cities in a more just and equitable way.
Ashley Dawson is Professor of English at the Graduate Center, City University of New York. His field of specialization is postcolonial studies, with areas of interest including the experience and literature of migration. He has also worked on contemporary discourses of U.S. imperialism and on emerging global discourses of environmental governance. Dawson is the author of Extinction: A Radical History, The Routledge Concise History of Twentieth-Century British Literature, and Mongrel Nation: Diasporic Culture and the Making of Postcolonial Britain.
Presented by Town Hall Seattle as part of the Civics and Town Green series.