The International Dark-Sky Association and Town Hall Seattle Present
Art Wolfe with Ruskin Hartley
A glimpse of night's mysteries, in photographs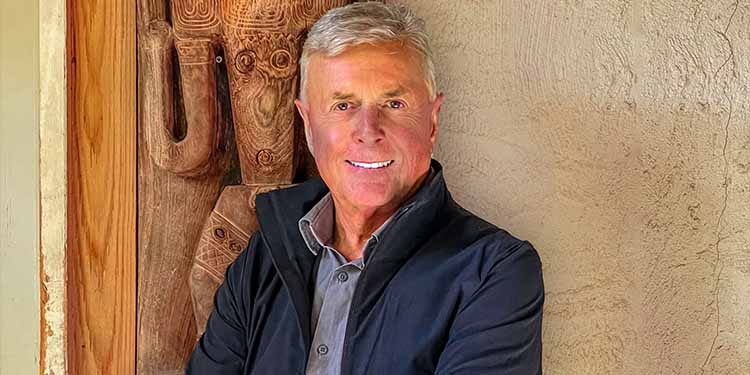 Nighttime is wonderfully mysterious, beautiful, and full of a certain kind of energy — and most of the time, we diurnal humans sleep right through it. Have you ever wondered what would happen if you could not only stay awake for it all but also peek in on what's happening at night across the entire planet?
In his newest book, Night on Earth, acclaimed photographer Art Wolfe gives us a glimpse of nature, animals, and human activity on every continent, after the sun goes down. Blazing sunsets over Antarctic ice. Night markets pulsing with activity in Morocco. Glittering star trails over the Australian outback. Colonies of penguins awaking to the dawn. Wolfe reveals it all through a dazzling compilation of photos that Sir David Attenborough calls "…a suburb evocation of some of the most breathtaking spectacles in the world."
Wolfe takes the Great Hall stage to present slides and share stories of his travels, the process of creating the book, and the fine art of picture-making at night.
Art Wolfe is an American photographer and conservationist, best known for color images of landscapes, wildlife, and indigenous cultures. His photographs document scenes from every continent and hundreds of locations, and have been noted by environmental advocacy groups for their stunning visual impact. Wolfe has created millions of images in his lifetime and travels nearly nine months out of the year photographing for new projects, leading photographic tours and seminars, and giving inspirational presentations.
Ruskin Hartley is the CEO and Executive Director at The International Dark-Sky Association, where he champions equitable access to dark skies and quality lighting for all through IDA's award-winning programs. Prior to his position with IDA, Ruskin directed and managed conservation programs that protect land, water, and ocean resources. He has served as executive director of Save the Redwoods League, as president and CEO of Heal the Bay in Los Angeles, and as vice president of resource development at Fair Trade USA.
---
Presented by the International Dark-Sky Association and Town Hall Seattle.