Ari Shapiro with Dan Shapiro
Best Strangers in the World Tour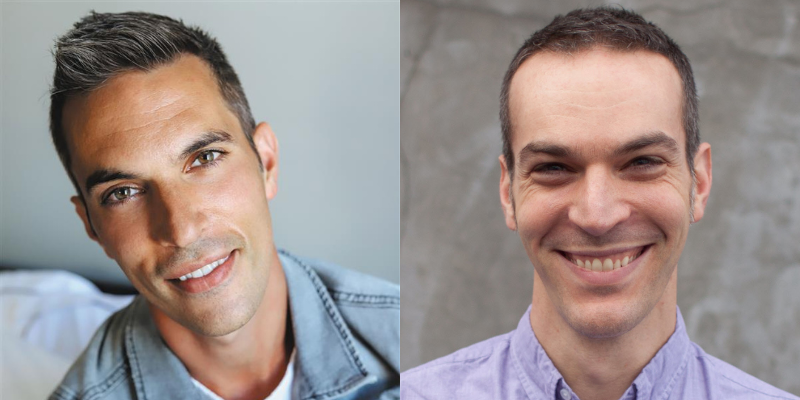 Join award-winning NPR journalist Ari Shapiro for an evening of conversation about his memoir and tales from his storied broadcast career. 
The beloved host of "All Things Considered" is known for his adventurous spirit and insatiable curiosity, which has served him well whether he's traveling on Air Force One with President Obama, navigating war-torn countries, or following community leaders fighting for social justice. His new memoir, The Best Strangers In the World, details all of this and more in captivating essays and is a true love letter to journalism.
Shapiro will be joined by special guests as he shares insights from his life spent listening.
Ari Shapiro is the host of NPR's ALL THINGS CONSIDERED, the most listened-to radio news program in the United States. He won the Edward R. Murrow Award for coverage of the Trump Administration's asylum policies on the US-Mexico border. The COLUMBIA JOURNALISM REVIEW honored him with a laurel for his investigation into disability benefits for injured veterans. The American Bar Association awarded him the Silver Gavel for exposing the failures of Louisiana's detention system after Hurricane Katrina. And at age 25, Shapiro won the Daniel Schorr Journalism Prize for an investigation of methamphetamine use and HIV transmission. Shapiro makes frequent appearances as a guest singer with the "little orchestra" Pink Martini. He created the original one-man show, HOMEWARD, in 2016. Since 2019, he has performed and toured the stage show OCH AND OY with Tony Award winner Alan Cumming. He lives in Washington, DC. https://www.npr.org/people/2101154/ari-shapiro
Dan Shapiro, an innovative entrepreneur, and five-time CEO has dedicated his career to helping people bring their ideas to life. With accomplishments spanning software, board game design, and laser technology, Dan's pursuits are fueled by curiosity and inventive problem-solving.
Inspired by his passion for teaching his children, Dan created Robot Turtles, the bestselling board game in Kickstarter history. Robot Turtles teaches programming principles to kids as young as preschool, and has been sold everywhere, from Target to the Museum of Modern Art. As CEO and cofounder of Glowforge, the 3D laser printer company, Dan shattered crowdfunding records by raising $27.9M in 30 days. Glowforge now helps millions of people around the world bring their creative ideas to life.
Dan's accomplishments have been featured in the Wall Street Journal, The Today Show, and on the front page of the New York Times. He holds more than 30 patents for his creations and lives in Seattle with his wife and teenage twins.
Note: A book add-on is available at checkout.
---
Presented by Town Hall Seattle. This event is supported by our media sponsors, KUOW and KNKX.