Anya Kamenetz with Bonnie J. Rough
How the U.S. Has Failed to Put Children First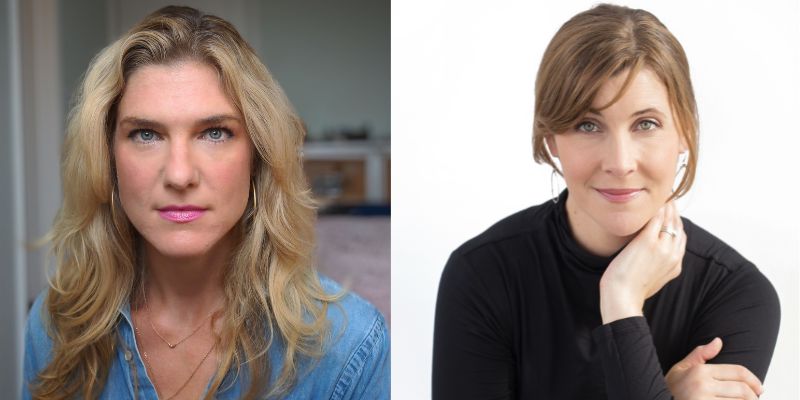 Education Double-header: Join us at 6pm for Anya Kamenetz with Bonnie J. Rough, and get FREE admission to see Susan Linn and Nancy Pearl discuss "Who's Raising the Kids?" To claim the offer, purchase a ticket to either event and let the Box Office staff know you're staying for both events during check-in.
---
Over 49 million children attend public school in the United States, with over 52,000 of them here in our Seattle Public Schools alone. The U.S. public school system guarantees every child in every city, town, and rural area in the country, a warm, safe place to grow and learn.
While public schools in the U.S. have been around for well over 150 years, the onset of COVID-19 dramatically interrupted this long-standing institution. Tens of millions of students lost vital support — not just classes, but food, heat, and physical and emotional safety. The cost was enormous.
But this crisis began much earlier than 2020, argues Anya Kamenetz, a longtime education correspondent for NPR. In her recent book, The Stolen Year, she exposes long-running shortcomings that led to the plight of children and families in American life. Kamenetz follows families across the country as they live through the pandemic, facing loss and resilience: a boy with autism in San Francisco who gains a foster brother, and a Hispanic family in Texas that loses a member to COVID, and finds solace when they need it most.
Kamenetz also explores how we got to this point: how the U.S. thrusts children and caregivers into poverty, over-polices families of color, and relies on mothers instead of on infrastructure. She believes that the government, in failing to support children through this tumultuous time, has stolen years of their lives, and calls for a national reckoning to put children at the center of decision-making. While the pandemic may have disrupted our public school system, Kamenetz maintains hope that it can be the beginning of a much better future for children and their families.
Anya Kamenetz has covered education for many years, including for NPR, where she also co-created the podcast Life Kit: Parenting in partnership with Sesame Workshop. Kamenetz is the winner of numerous awards, including the National Awards for Education Reporting from the Education Writers Association (2009, 2010, and 2015), an Edward R. Murrow Award for innovation, along with the rest of the NPR Ed team (2017), the AERA Excellence in Media Reporting on Education Research Award (2022), and several others. Kamenetz is the author of several acclaimed nonfiction books: Generation Debt (Riverhead, 2006); The Test: Why Our Schools Are Obsessed With Standardized Testing, But You Don't Have To Be (Public Affairs, 2016); and The Art of Screen Time: How Your Family Can Balance Digital Media and Real Life (Public Affairs, 2018), and others. She has appeared in several documentaries and is a frequent speaker on topics related to children, learning and technology. She lives in Brooklyn with her husband and two daughters.
Bonnie J. Rough is a Seattle-based author, journalist, and parent educator whose most recent book is Beyond Birds & Bees: Bringing Home a New Message to Our Kids about Sex, Love, and Equality, a groundbreaking inquiry into how we teach our children about bodies, sex, relationships, and equality. Inspired by modern lessons from the world-famous Dutch approach, Bonnie's work on topics such as teaching consent, raising kids without sexual shame, LGBTQ+ allyship, childhood crushes, and how comprehensive sex ed underpins social justice has appeared in numerous media outlets including NPR, The New York Times, The Atlantic, Washington Post, Salon, and KUOW Seattle. Explore at www.bonniejrough.com.
---
Presented by Town Hall Seattle.