Angela Garbes with Lindy West
A Feminist Journey Through the Science and Culture of Pregnancy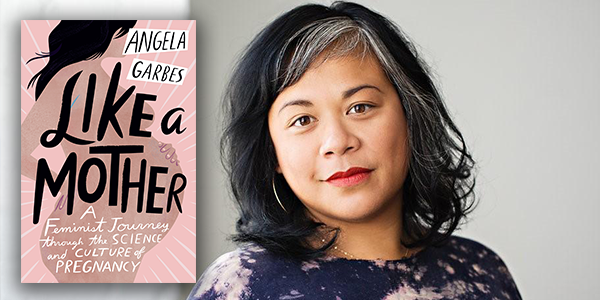 Like most first-time mothers, food and culture writer Angela Garbes was filled with questions when she first became pregnant. And like many mothers, she sought satisfactory answers to the scientific mysteries and cultural myths that surround motherhood. Now she joins us with a compilation of the wisdom from her book Like a Mother: A Feminist Journey Through the Science and Culture of Pregnancy, debunking myths and dated assumptions.
Garbes shares the results of her intensive search for judgement-free answers to the questions that had filled her mind. She demystifies the topic of pregnancy and encourages women the freedom to choose the right path themselves, rather than filtering information through a lens of what women ought to do. Garbes joins in conversation with Seattle-based writer Lindy West to share a rigorously researched look at the physiology, biology, chemistry, and psychology of pregnancy and motherhood. Garbes and West offer personal and feminist guidance to women navigating one of the biggest and most profound changes in their lives, and unpack the science behind postpartum hormones, breast milk, miscarriage, and more. Join Garbes and West for an exploration of pregnancy infused with candor, humor, awe, and appreciation of the human body.
Angela Garbes is a Seattle-based author and journalist, and former staff food writer at Seattle newsweekly The Stranger, where she contributes articles on food, culture, and other feature stories. She is the author of Like a Mother: A Feminist Journey Through the Science and Culture of Pregnancy.
Lindy West is a Seattle-based writer, editor and performer whose work focuses on pop culture, social justice, humour and body image. She is a contributing editor and opinion writer for The New York Times and the author of Shrill: Notes from a Loud Woman. Her essays on feminism, social justice, body image, and popular culture have been featured in Jezebel, Cosmopolitan, GQ and The Stranger and on "This American Life."
---
Presented by Town Hall Seattle.