Andrea Ritchie and Angélica Chazaro
A Primer on Police Abolition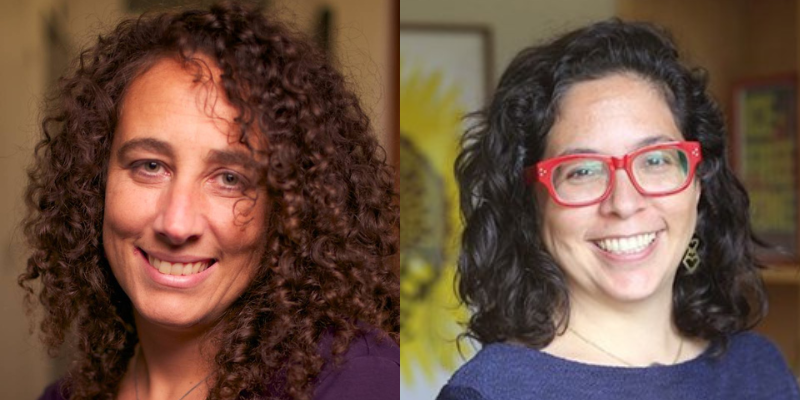 A primer on police abolition from veteran organizers.
What could it look like to live in a world where, instead of relying on policing and prison to put halt to harm, violence is stopped before it even has a chance to begin? In No More Police, organizer and attorney Andrea J. Ritchie and New York Times bestselling author Mariame Kaba detail why policing doesn't stop violence and instead perpetuates widespread harm. Outlining the many failures of contemporary police reforms, they explore demands to divest from policing and invest in community resources to create greater safety through a Black feminist lens.
No More Police centering survivors of state, interpersonal, and community-based violence, and highlights uprisings, campaigns, and community-based projects. Part handbook, part road map, the book calls on readers to turn away from systems that perpetrate violence in the name of ending it, and instead turn toward a world where violence is the exception — a world where safe, well-resourced and thriving communities are the rule. Ritchie joins us at Town Hall to make a case for a world where the tools required to prevent, interrupt, and transform violence in all its forms are abundant.
Andrea J. Ritchie is a nationally recognized expert on policing and criminalization and supports organizers across the country working to build safer communities. She is the co-founder of Interrupting Criminalization, the author of Invisible No More: Police Violence Against Black Women and Women of Color, and the co-author (with Mariame Kaba) of No More Police (The New Press). She lives in Detroit.
Professor Angélica Cházaro teaches Critical Race Theory, Poverty Law, Professional Responsibility, and courses on Immigration Law. Professor Cházaro earned her J.D. from Columbia Law School, where she received the Jane Marks Murphy Prize for Excellence in Clinical Advocacy and was named a Lowenstein Fellow. She was a Kent Scholar, a Stone Scholar, and an editor of the Columbia Human Rights Law Review. Before attending Columbia, Professor Cházaro earned a B.A. in Women's Studies from Harvard University.
---
Presented by Town Hall Seattle.