André Gregory and Todd London (livestream)
Reflections on a Life Lived for Art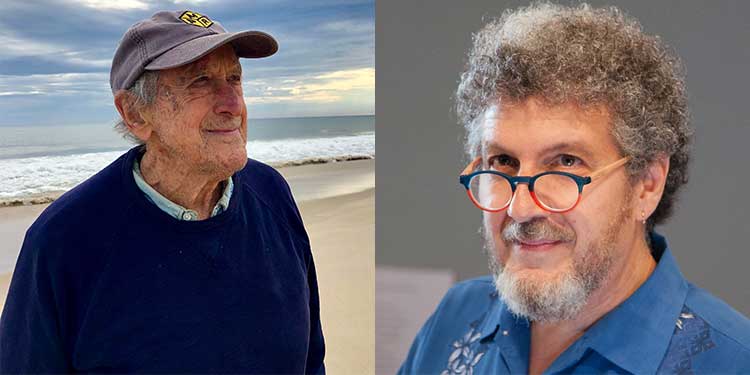 Art is fundamental. While in some places and times, it may be deemed nonessential or decorative, the reality is that it is a fundamental expression from one human to another, of curiosity, of perspective, of connection. Now an icon of theatre and film, Andre Gregory, joins us to share stories from a life lived for art.
With his co-writer Todd London, Gregory pulls from his non-linear not-memoir This Is Not My Memoir to look back at his life in this livestreamed presentation. Gregory tells of his Russian Jewish family who fled Germany to Paris, where he was born in 1934. He weaves a fantastic and fantastical tale from wartime Paris to golden-age Hollywood, from avant-garde theaters to monasteries in India—with some stops along the way to meet some famous, larger-than-life personalities. More than anything, Gregory and London create a portrait of an artist confronting his later years, reflecting on the answer to a question that has perhaps never been more poignant: what does it mean to create art in a world that often places little value on the process of creating it?
Andre Gregory has been directing in New York for more than half a century. He has collaborated on film versions of his theatre productions with Wallace Shawn, Louis Malle, and Jonathan Demme. The now legendary My Dinner with Andre was created by Gregory, Shawn, and Malle. He is also an actor, writer, teacher, painter, and author of the poetry collection, Bone Songs.
Todd London is an author whose books include An Ideal Theater, The Importance of Staying Earnest, and several novels. A past winner of the George Jean Nathan Award for Dramatic Criticism, he was the inaugural recipient of the Visionary Leadership Award for contributions to the American Theater.
---
Presented by Town Hall Seattle.